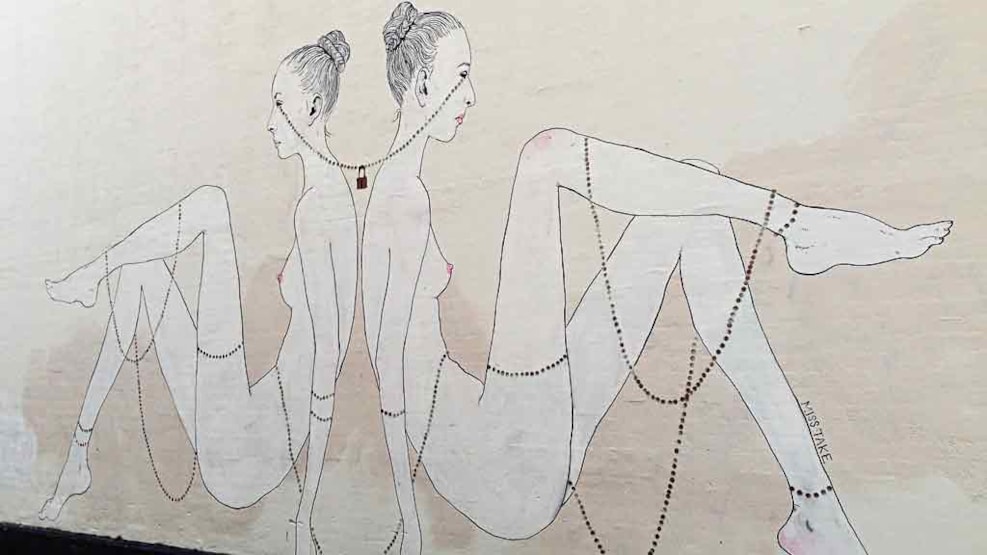 Street art - Miss Take - Jernbanegade 20A
The Danish artist Miss Take, who comes from Copenhagen, has painted this fabulous mural. The mural, which decorates the side of an apartment complex can be found next to the Contemporary Art Gallery.
When the artist painted his mural, her artist name was Miss Take. However, since then she changed that name to Esther Sarto. Esther Sarto is based in Copenhagen. The painting depicts two women, who sit back to back with chains around their bodies. The piece is called sisters.
Esther Sarto is also the artist behind the mural at Reberbansgade 39 in Aalborg, which was painted during WE AArt 2015. On the opposite wall, you will find Don John's work 'Characters'.
Read more about Esther Sarto...