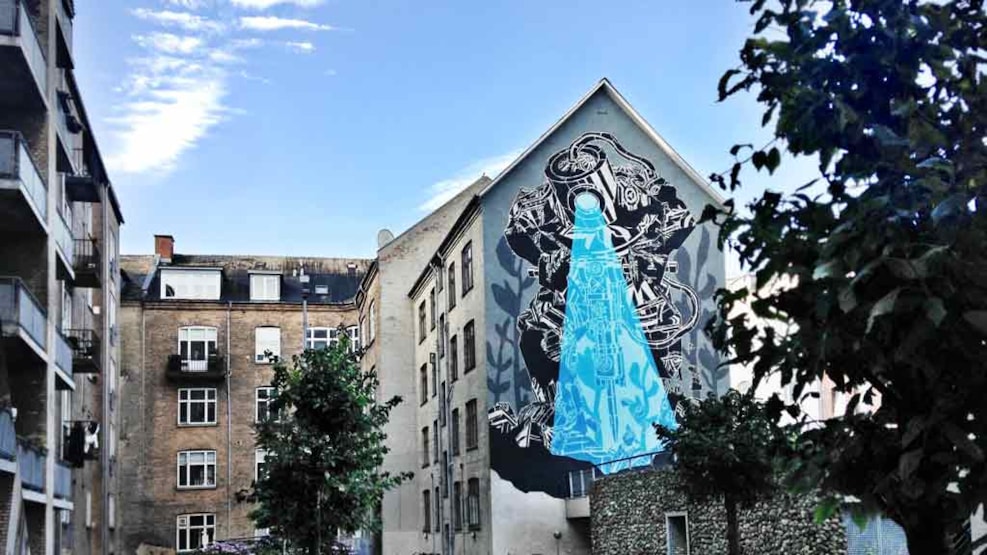 Street art - M-City - Egholmsgade 4
Experience this unique mural with dystopian and futuristic vibes. This mural is by M-City and as powerful as if it were out of a Fritz Lang movie. While passing through Vestbyen you should look for it.
M-City is Mariusz Waras' (b. 1978) pseudonym. He was born in Poland in the late 70s and has painted hundreds of murals around the world. He works as a graphic designer, painter and as an amateur architect. Waras has a degree from the Academy of Fine Arts in Gdansk. In his work, he is inspired by industrial and mechanical objects.
The mural was painted during WE AArt 2015.
Read more about M-City...