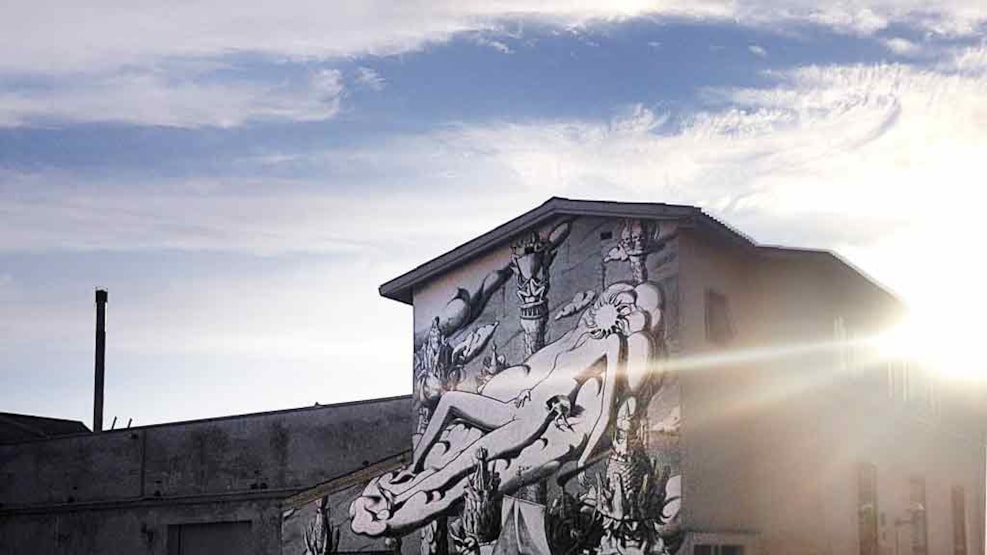 Street art - Liqen - Kastetvej 26B
Once this was just nothing but a depressive, grey building in Aalborg. Then Liqen stopped by and transformed the facade into an urban street art mural, which fits the surroundings perfectly.
Liqen was born in Spain in 1980 and started painting when he was just a child. He is fond of people and nature, and especially the diversity of species catches his interest. The overall and recurring theme of Liqen's art is how people treat the environment and different cultures. He has painted murals in Mexico, Italy, England and the US and now in Denmark.
The mural was painted during WE AArt 2015. You will find it behind Café Ulla Terkelsen London at Kastetvej. Alternatively, you can reach the mural from Strandvejen next to the supermarket Kvickly.
Read more about Liqen