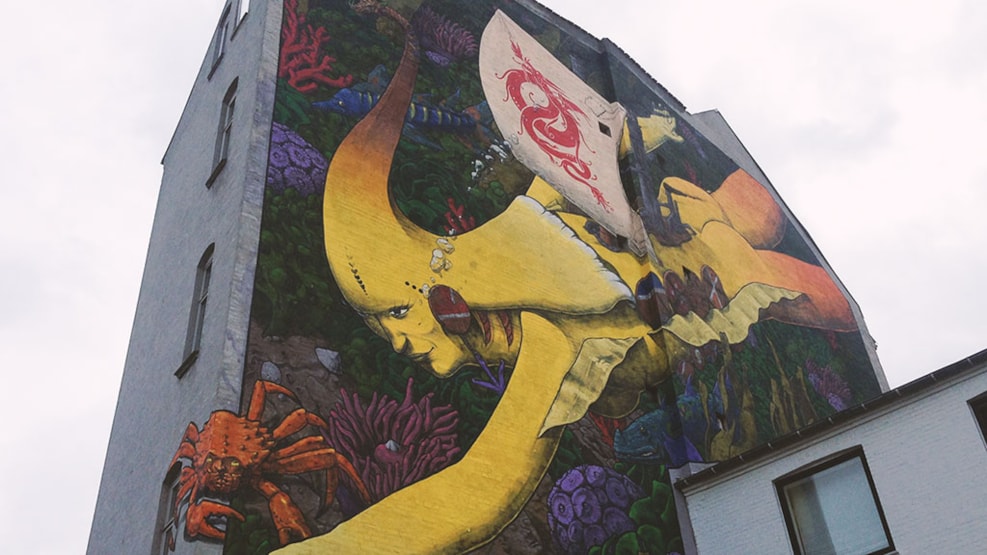 Street art - Liqen - Danmarksgade 27A
Spanish artist Liqen did this piece as part of the WEAART 2014 mural project. You can find the art in the courtyard of Danmarksgade 27A. Experience the art that explores themes of nature and humanity.
Liqen was born in Spain in 1980 and started painting when he was just a child. His fondness of people and nature is central to his paintings. In particular, his interest in the diversity of species catches his interest. The overall and recurring theme of Liqen's art is how people treat the environment and different cultures. He has painted murals in Mexico, Italy, England and the US and now also in Denmark.
Read more about Liqen...