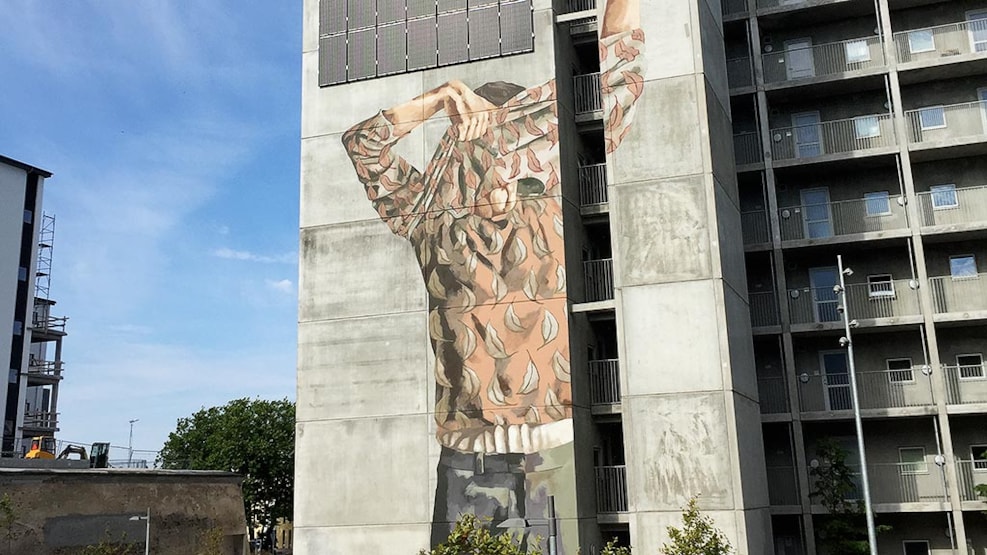 Street art - Hyuro - Alexander Foss Gade 16
The artist Hyuro has painted this piece of art, which you will find at the old eternit area.
Hyuro, who is originally from Argentina, lives in Spain and has been an active street art artist for several years. She both works a a solo artist and in collaboration with other street art artists, such as Escif and Sam3. You can experience her art in many different cities across the world.
The mural was painted during WE AArt 2016.
Read more about Hyuro