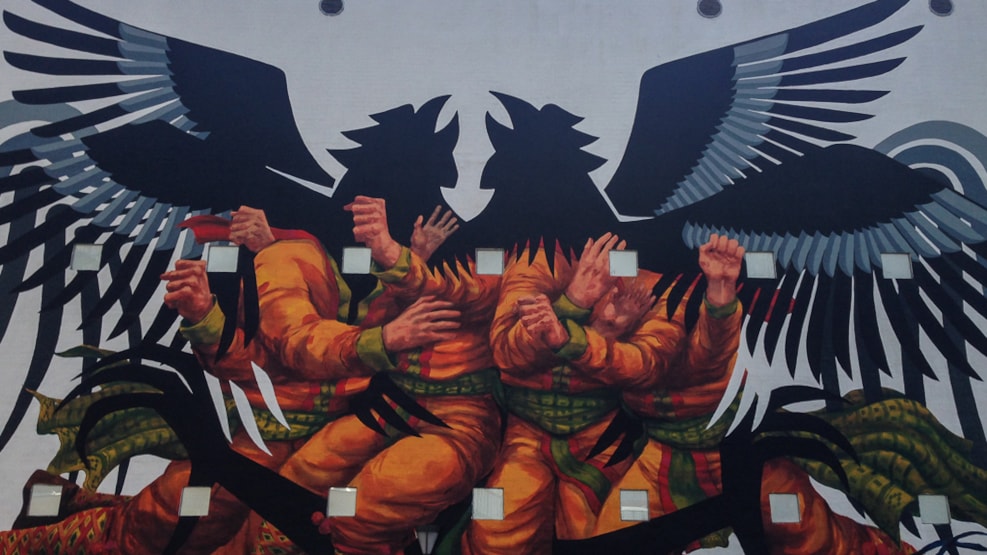 Street art - Franco "JAZ" Fasoli - Vesterbro 95A
Franco 'JAZ' Fasoli was born and raised in Argentina and he still lives in the capital, Buenos Aires. Here, his career as a street art artist began, and since then he has travelled around the world.
JAZ's art has developed through the years, and his style has changed from a focus on letters to a much broader perspective inspired by Argentinian culture. Encouraged by the public, he became a mural artist and now his name has been painted on walls in all corners of the world.
By combining unconventional materials, JAZ has developed his own techniques that make the great murals look as if they were painted with watercolour. This has become his personal edge which separates him from the many other street art artists.
The mural was painted during WE AArt 2014.
Read more about JAZ and his paintings…