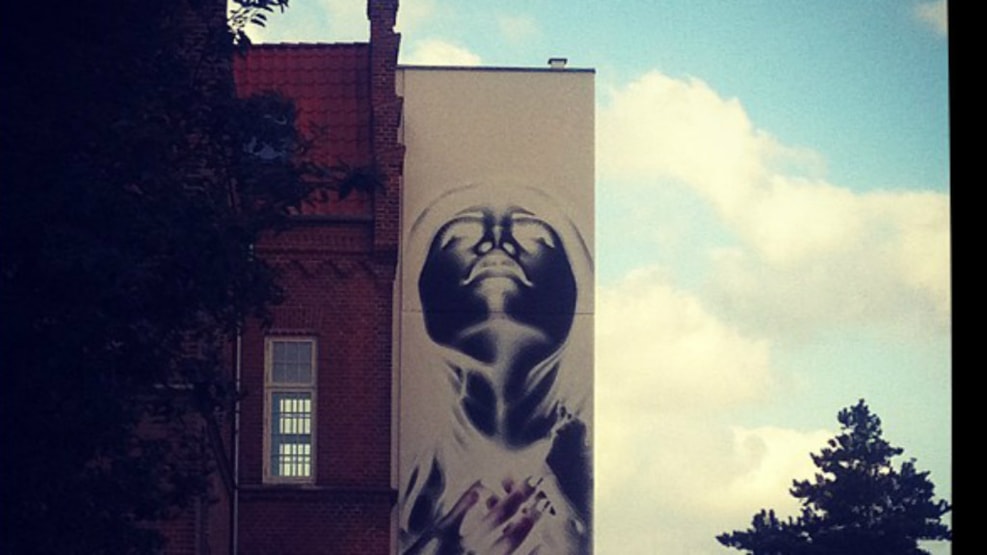 Street art - El Mac - Nordvestvej 31
El Mac is one of today's best-known street art artists and truthfully a superstar within his field. He has made an album cover for the band No Doubt, painted a portrait of Barack Obama and much more.
El Mac was born and raised in Los Angeles, where much of his inspiration comes from. The large and complex mix of Mexican and American culture in Los Angeles has left a clear mark on his art, and in his hometown LA, his work is known as "The heart and soul of Los Angeles." Furthermore, El Mac's technique is unique: He sprays with the can-head and freezes the cans down along the way, so the pressure in them decreases, making it harder to paint, but creating just the right look.
The fact that El Mac has enriched Aalborg with his art is impressive; but the fact that he has done it twice is something of a sensation. You can find the beautiful painting "Purity of Heart" at Nordvestvej 31 and "Our Lady of Aalborg" at Urbansgade 30. If you cannot get enough of his impressive paintings, visit Galerie Wolfsen, Tiendeladen 6, to find a collection of the famous artist's paintings.
Read more about El Mac...