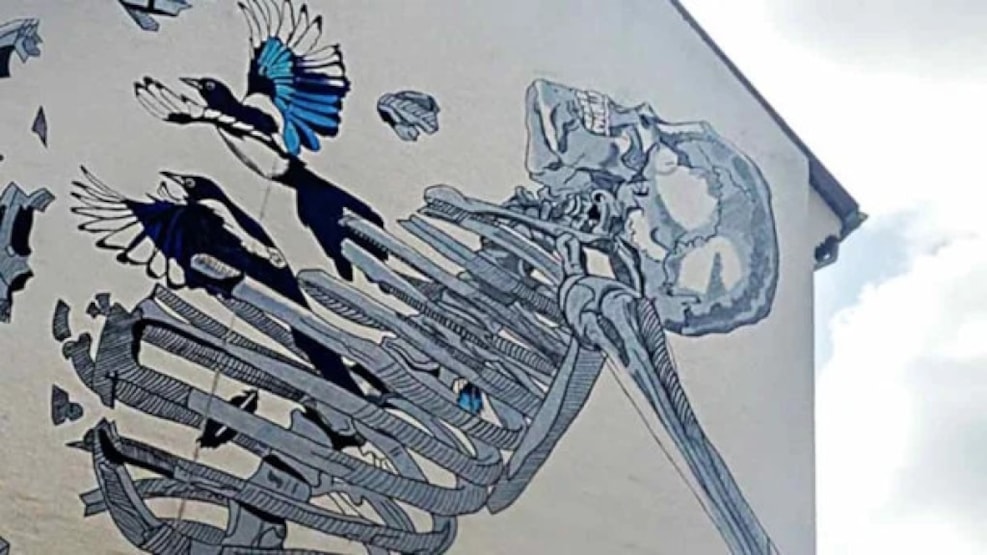 Street art - Don John - Kastetvej 30b
The Danish artist Don John uses stencils, linocut and illustrations in his work, but he prefers graffiti. You can find his murals in Copenhagen, New York, Munich, Berlin, Tokyo, and now also in Aalborg.
Don John is a Danish artist whose work mainly depicts transformations of animals, people, nature and civilizations. The motives create exciting stories about certain culturally bound ideas, and with the beautiful mix of darkness, fragility and innocence, the paintings most of all resemble dreams.
The mural was painted during WE AArt 2014.
See more art by Don John...