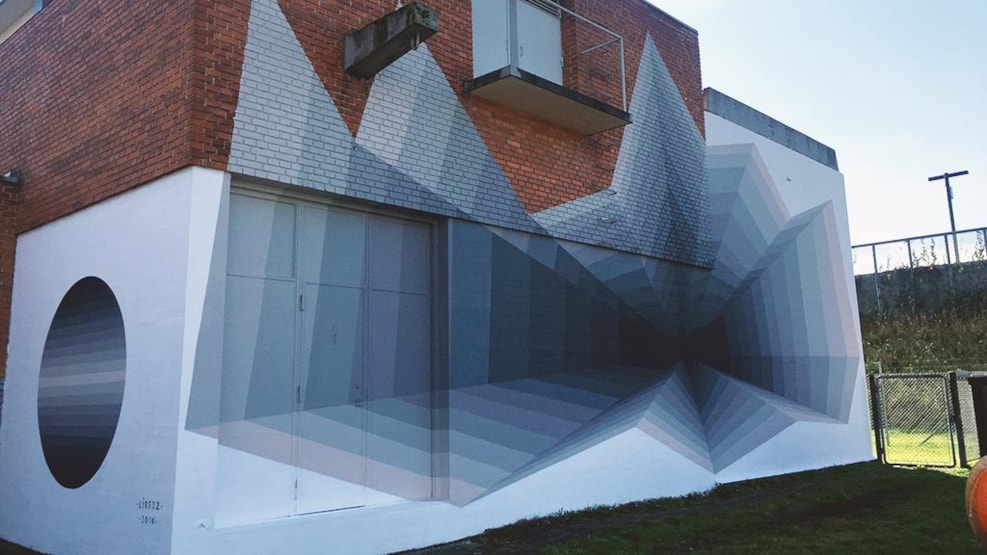 Street art - Ciredz - Lindholmssti 5
Experience this art piece by Robert Cirdez that illustrates a dark tunnel which consumes you. The mural can be found around Aalborg Vestby Station on the corner of Lindholmsti and Strandvejen.
The mural situated right next to Aalborg Vestby Train Station was painted by the Italian artist Roberto Ciredz. Roberto Ciredz' work is strongly influenced by 1960s and 1970s art history. He often explored the relationship between urban space and untouched space, creating combinations of shapes and colours between natural and artificial elements. 
The mural was made during WE AArt 2016.
Read more about Roberto Ciredz...