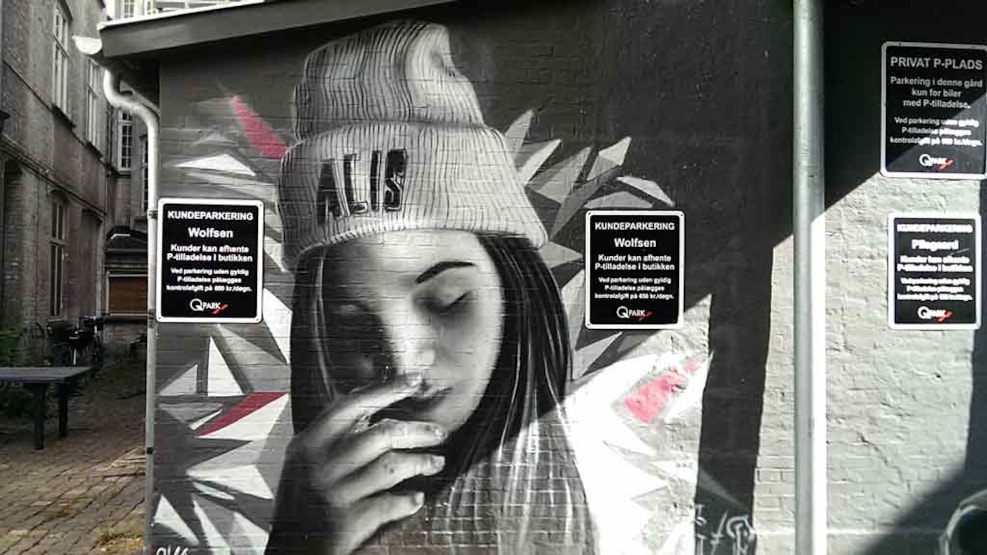 Street art - Burnon – Tiendeladen 4
Experience this mural painted by the Danish artists Claus Frederiksen aka BURNON. The artwork can be found next to Galerie Wolfsen at Tiendeladen. Explore the area to discover a myriad artwork in the area.
Claus Frederiksen aka BURNON was born in North Jutland but he currently resides in Freetown Christiania in Copenhagen. He has worked his way from street art to murals and now, he even masters the canvas. In his work, he depicts the harsh realities of life using spray paint.