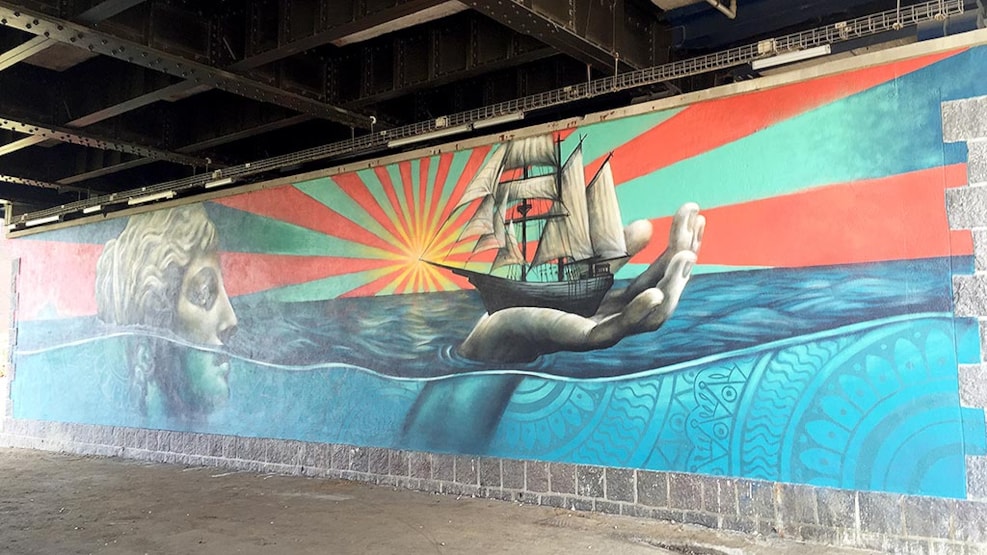 Street art - Beau Stanton - Havnegade
The American artist Beau Stanton has painted this incredible mural which neatly decorates the Limfjord bridge towards Nørresundby. In the evening it lights up with neon light in different colours.
Beau Stanton is a multi-artist who creates both paintings, murals, installations and multimedia animations, but the general character of his art is his focus on historical ornaments, religious iconography and classical painting. This piece is located under the Limfjord Bridge in Nørresundby. On the opposite wall, you will find another mural, that is EINE's 'Disasters'.
The mural was painted during WE AArt 2016.
Read more about Beau Stanton...