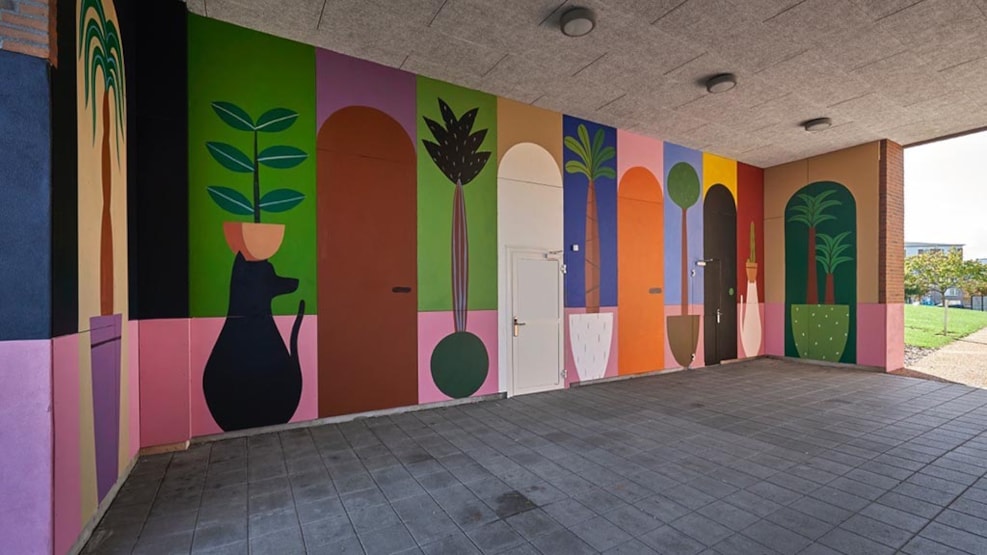 Street art - Agostino Iacurci - Vangen 97
'Patio' is the name of the mural located in Vangen, Nørresundby, it was painted by Italian artist Agostino Iacurci. The artist, Iacurci (b. 1986) often uses shapes and many colours in his murals.
The mural located in Løvvangen, Nørresundby, is based on an image of a patio, hence the name 'Patio' it is painted with the use of many different colours to give a vibrant experience. It was painted in 2018, and in 2015 Iacurci painted the mural 'Three Wheels' in Aalborg. The Artist, Agostino Iacurci, has worked with well-known brand names such as Adidas and Urban Outfitters. He works and lives in Rome.
Read more about Agostino Iacurci…