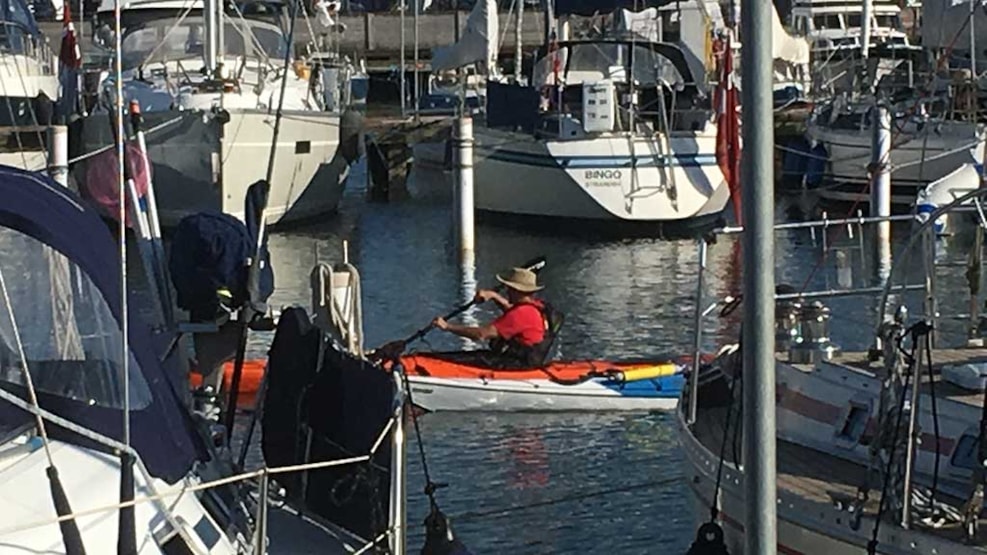 Strandby Marina
Strandby Marina, with space for 140 yachts, is located as part of the authentic fishing harbour, where every day there is plenty of activity as the fishing cutters sail in and out of the harbour. Every morning lots of fish are landed and sold at the fish auction in Strandby.
The marina has many cozy corners with nice barbecue places, terraces with table and bench sets, a nice lookout tower with binoculars, where you can see to Hirsholmene and Læsø.
Less than 2 minutes' walk from the marina, there are shopping opportunities and several restaurants. At Strandby beach there is delicious, white sand and the beach is known as a very child-friendly beach with shallow water depth and calm water.
You will find trains and buses 5 minutes from the marina if you want to visit Frederikshavn and Skagen.
Some facts about the port:
The harbor depth is 4.5 meters and you moor up against the bridge or stern mooring on poles
There is room for 140 boats
There are stands with water and electricity along bridges and quays
Water is for free use
Toilet and shower are in the Service building (next to Den Blå Café)
Look forward to a visit to this beautiful maritime breathhole.