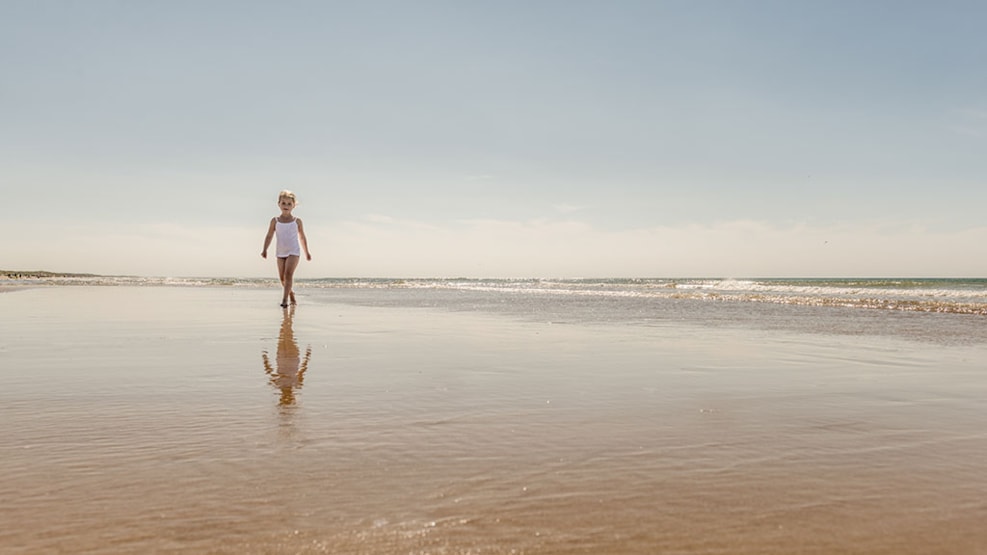 Strandby beach
North and south of Strandby there are white and family friendly beaches with sand dunes.
The beach at the north side of the harbour has the blue flag, which is given for the cleanliness of the water and surrounding beach. There is access from the harbour and from Nørrevej, where there are good parking conditions. At the way down to the beach from Nørrevej, there are restrooms and a long ramp that makes access possible with pram and wheelchair.
When the weather is clear, you can see all the way to Skagen, and to the group of islands "Hirsholmene", where several species of birds breed and spend their winter. You can get there with the post boat from Frederikshavn.
If you continue about 1 km. north along the beach you will reach "Rugholm Å" (a small stream), which runs out into Kattegat. At the mouth of the stream, there is a reef where the locals from the 1920s to the 1940s found several archeologic objects. At the time, they were thought to originate from a place of sacrifice from the Danish Iron Age. Moreover, by the reef there are good opportunities to catch sea trout during the season.
Close to the beach south of Strandby there is a costal meadow and nearby "Elling Å" (a stream) runs. Here are many birds, which you can observe from a birdwatching tower.