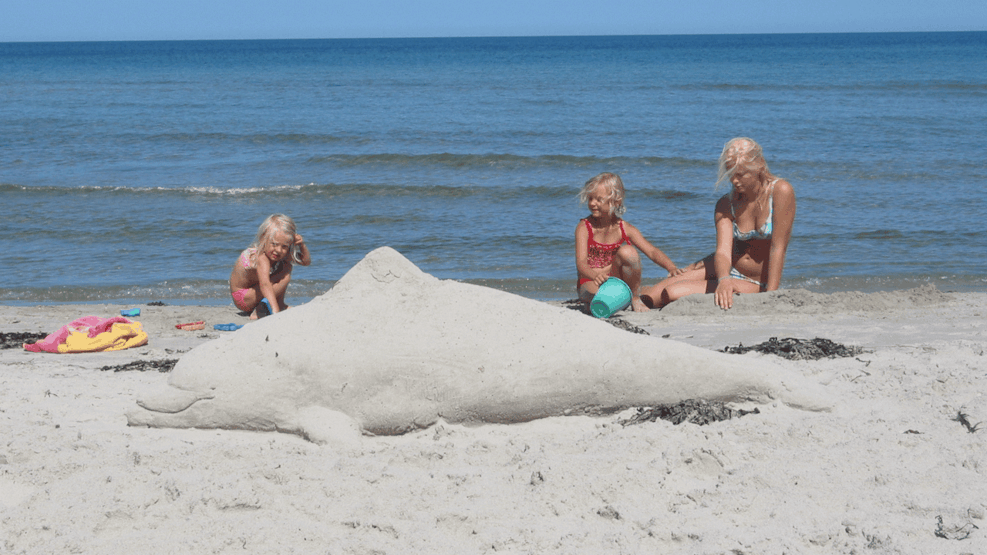 Storedal
At Storedal there is a fine sandy beach
Storedal has a fine sandy beach, wich towards the east turns into a stony beach at Lilledal.
The seabed falls relatively sharply. After a heavy storm you can be lucky and find amber here.
The Forest and Nature Agency has set up a barbecue for public use, and there are also toilets and a wheelchair ramp.