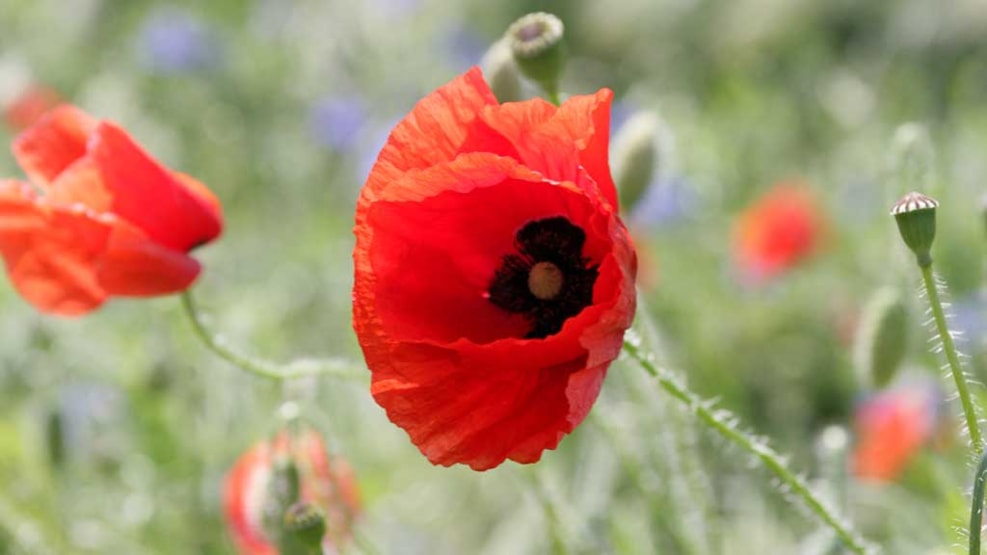 Store Monshøj
Store Monshøj, located between Kongerslev and Skibsted, is a long barrow from the early stone age. The barrows are visible proof of the social development that Denmark experienced during this period.
There was a movement inland, away from the coast, and the change from hunting and fishing to agriculture changed the social structure.
Everywhere in Denmark this visible evidence of our prehistory can be found, especially in the areas surrounding the Limfjord. They were all built within a period of a couple of hundred years. If you would like to visit Store Monshøj and feel for a moment what it was really like to live in the early stone-age, drive from Kongerslev towards Skibsted. Rumor has it that the former king of bandits "Store Mogens", who lived at the neighboring Kongstedlund, was buried in the barrow.
About 500-600 metres outside Kongerslev town, there is a small gravel road on your right where a sign indicates that you will arrive in Store Monshøj if you follow this road. Today animals graze around the long barrow, but one can still make out the contours of this big half-timbered house.