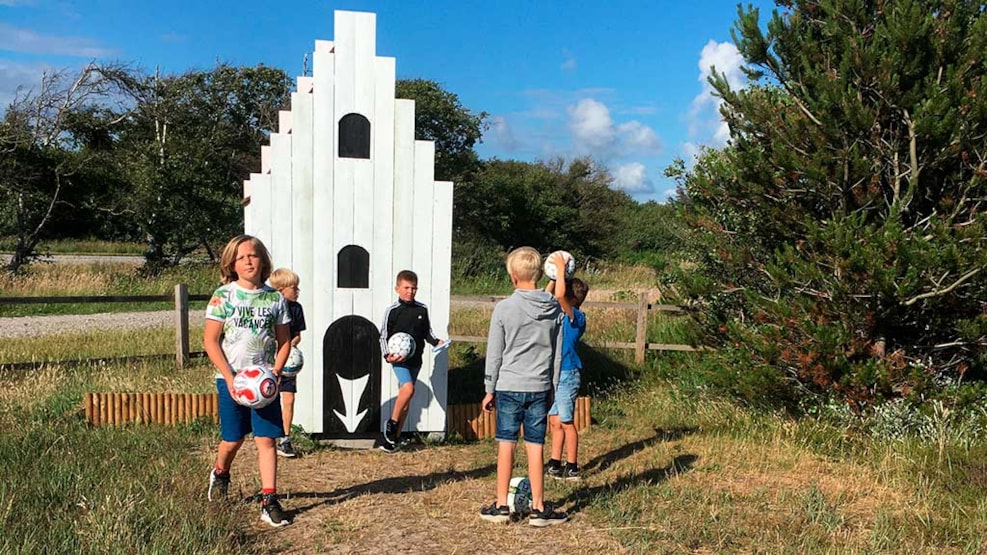 Skagen Fodboldgolf (Footballgolf)
Skagen Football Golf Course consists of 18 holes with challenges of different character. And on some of the tracks, the obstacles are mini-versions of classic symbols from Skagen.
At each hole you will find an information table, which, in addition to showing how it is thought that the hole should be played, also has little information about Skagen and the area around the football golf course.
The course's 18 holes have a total length of 995 meters and the track's total pair is 82 kicks.
If you are 4 people, a game lasts about an hour and a half.
Skagen Football Golf Course is open daily from 9.00 am. in the morning till sunset.