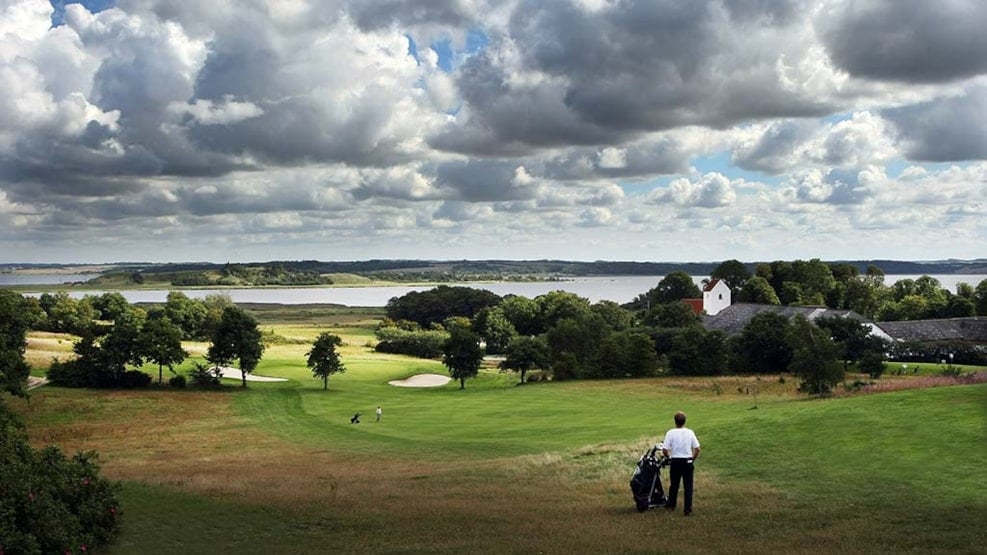 Sebber Kloster Golf Club
Sebber Kloster Golf Club is located in the exceptional nature near Sebbersund. The golf course has been beautifully laid out in a hilly area situated to the west of Sebber Kloster Kirke.
Sebber Kloster Golf Club is one of the country's most beautiful 18-hole course, with its view over Halkær Bredning (a broad). Here, you will find the exciting, versatile course a challenge to both your skills and senses. Engross yourself in the course, but do remember to enjoy the beautiful surroundings meanwhile.
The first 9 holes are beautifully placed in a fairly open terrain with plenty of slopes. The last 9 holes, on the other hand, clings around trees in a deep forest, where you can truly immerse yourself in the nature and game. All holes will demand your full concentration and effort.
Read more about Sebber Kloster Golf Club (in Danish)…