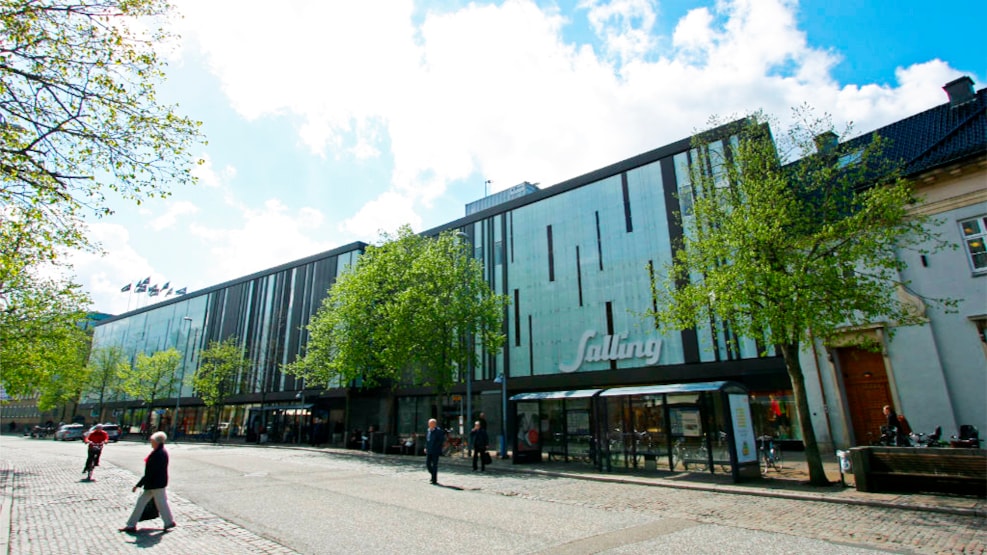 Salling Aalborg
Salling is a department store located in the heart of Aalborg. In Salling, you will find everything you need within the realms of men's and women's clothing, kitchen ware, cosmetics and much, much more.
If you feel like shopping and want it all in one place, Salling is the place to go.
Salling Super
When in Salling, make sure to visit the supermarket "Salling Super", which offers a large selection of high quality fresh and exotic products. The wine department has a big selection of quality wines, and the deli offers a variety of interesting salads, cold cuts and cheeses.
Salling's cafés
At Algade Torv, you will find Herman's Café and Bakery. The café serves a selection of delicious tapas dishes, salads, sandwiches as well as baked goods. In addition, you will also find Starbucks in Salling Aalborg.
 
Parking is available in Salling's parking garage.