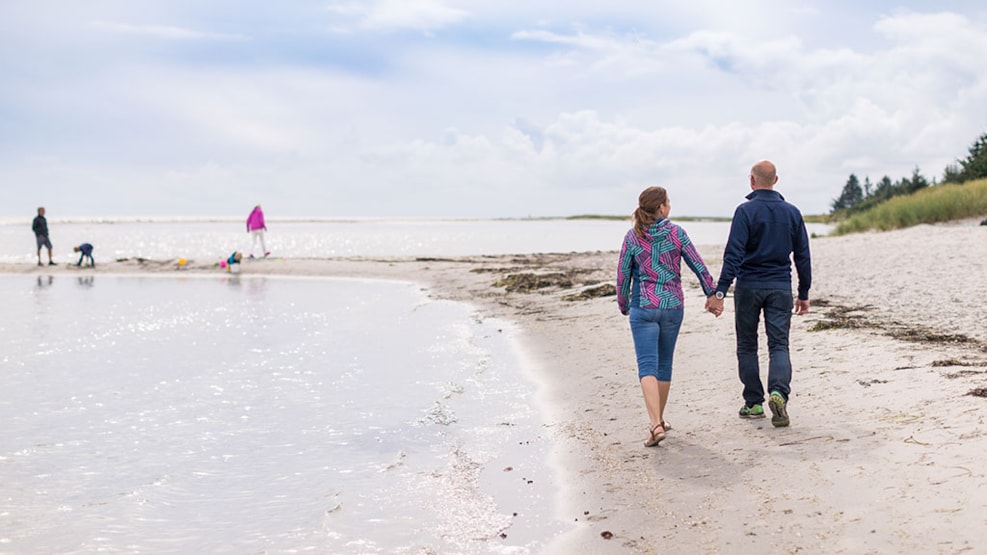 Sæby Nordstrand
The beach north of Sæby is very popular, not least for families with children
Sæby is the only town in the region that has a proper beach promenade.
It starts at the bridge over the stream at Sæby Marina and stretches several kms north along the child-friendly beach, past Sæby Søbad holiday resort to the end at Hedebo Strandcamping.
The beach promenade makes it easy to combine a day at the beach with a stroll in Sæby's old part of town and lunch or an ice cream at the marina.
The children can safely splash around at the water's edge, build sandcastles and look for exciting seashells, and perhaps even amber.
There will be a new bathing jetty at Sæby Søbad in 2019.