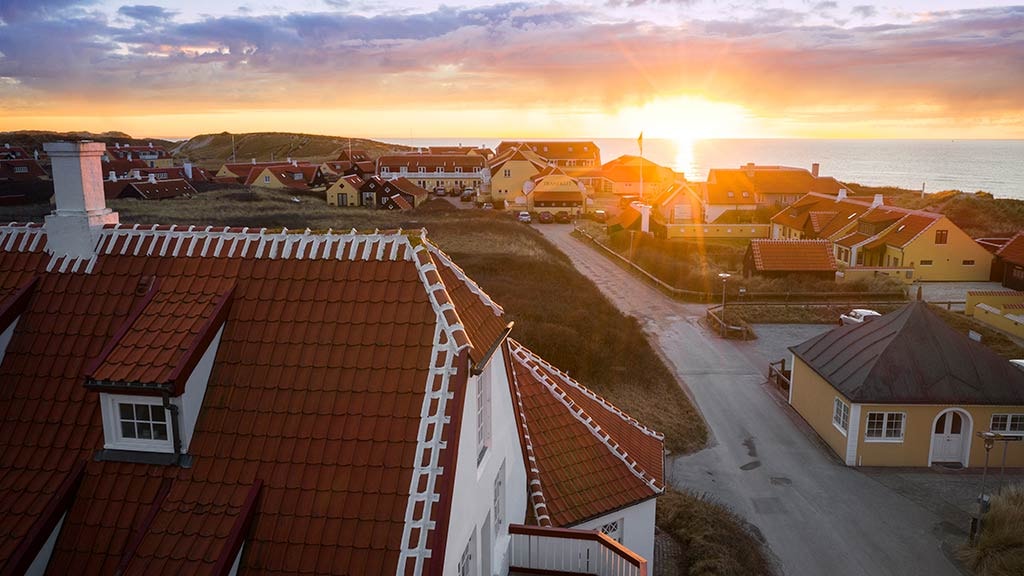 Ruths Hotel
Among the dunes, the sea and the forrest you find the five-star hotel – Ruths Hotel – right between the famous yellow fishermen houses.
As a guest at Ruths Hotel, you will be pampered. At Ruths Hotel, you find exclusive and very comfortable wellness facilities. Here, you will get wonderful spa treatments.
A stay at Ruths Hotel is certainly balm for the soul.

Ruths Hotel has 53 double rooms, and all contain wonderful bath- and toilet facilities, Bang & Olufsen radio and tv, and internet.

At Ruths Wellness, you will, among other things, find a therapy bath and a sauna. Here, you are also able to book a spa-treatment.

You will discover that Ruths Hotel has the beautiful scenery right at the door step. You will find the beach just 200 meters away and the forest is just a stone's throw away. In the forest, you find excellent trails for running, mountain biking and riding trails. Should you feel the urge for shopping, you will find excellent shopping opportunities in the town of Skagen which is only 4 km away.