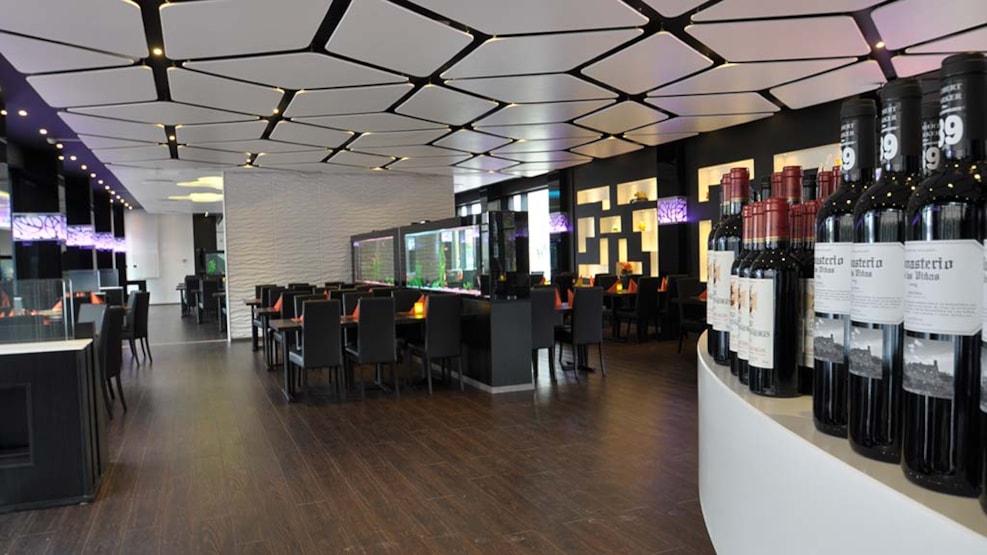 Restaurant Sanya
Meet a little piece of London's trendy and urban restaurant environment when you enter Restaurant Sanya. The city's largest Asian restaurant is just a stone's throw from the House of Music and Nordkraft.
At Restaurant Sanya will be met by a smiling and cheerful staff who do their best to make your evening perfect. Restaurant Sanya also offers good opportunities for large corporations and is perfect whether you are on the way to the concert, on a romantic date or have invited the whole family for a birthday.
Buffet and á la carte
Restaurant Sanya offers both buffet and á la carte. You can choose from the menu of Chinese dishes or you can choose between different dishes at the buffet. The buffet at Restaurant Sanya has freshly prepared sushi, Mongolian barbecue, a large selection of Chinese dishes, a large salad bar, fresh fruit, coffee, and tea. The sushi chef is also ready in the kitchen to take orders from the sushi menu.
You will find good parking facilities nearby, for example at the House of Music or at Nordkraft.
Read more about Restaurant Sanya in Aalborg...