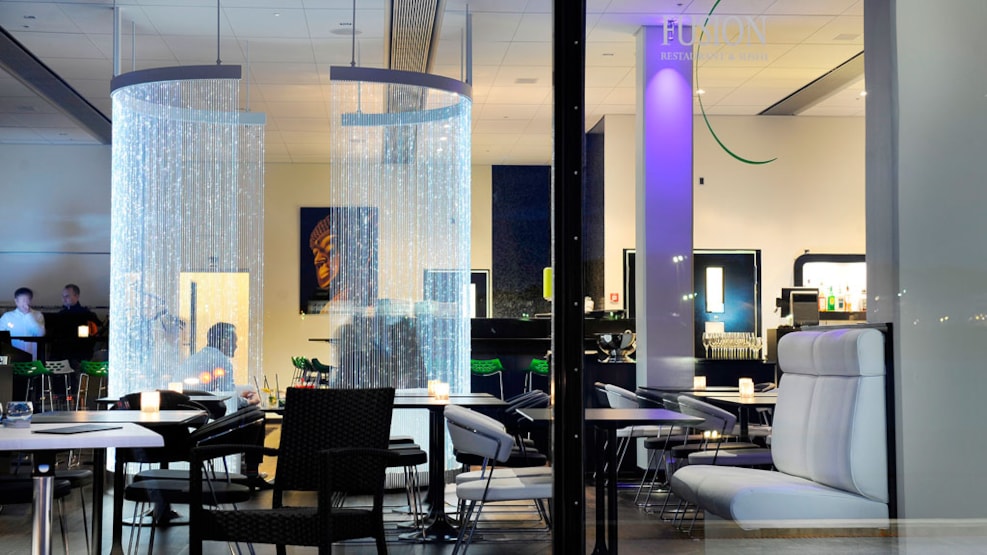 Restaurant Fusion - Venue
Located on Aalborg's newly renovated waterfront with a spectacular view of the Limfjord is Restaurant Fusion. Here, the French and Asian cuisines meet to give you and your conference guests a memorable experience.
With its beautiful location and view, Restaurant FUSION offers the best location for your conference or meeting. The restaurant can accommodate 120 people, the banquet room up to 80 people, and the atrium up to 300 people. Restaurant FUSION's talented chefs are more than willing to help with the menu, but you can also put together your very own menu.
Other possibilities
Given Restaurant FUSION's central location in Aalborg, you and your conference guests are always within walking distance of all of Aalborg's attractions.