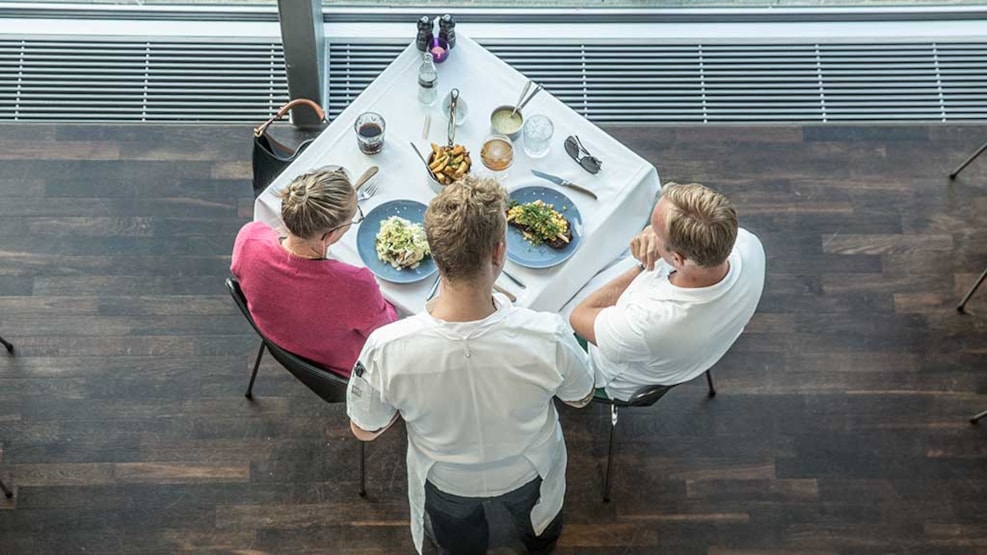 Restaurant Fauna - Musikkens Hus
Restaurant Fauna is the restaurant of the newly built architectural jewel Musikkens Hus (the House of Music) with direct view of the Limfjord. Enjoy great gastronomical experiences.
The fjord facing restaurant offers a grand selection of simple dishes of high quality based on local basic ingredients, all served in informal surroundings. In Restaurant Fauna, you can enjoy a weekend brunch, your lunch, a cup of coffee and a piece of cake, or your dinner, and there is a wide choice on the tempting menu. In connection with concerts, a special concert menu, put together by the chef, will be served.
Opening hours
The kitchen is open between 11:30 and 21:00 on week days, and between 10:00 and 21:00 during weekends. The restaurant will be open beyond the opening hours of the kitchen, but the last order must be in place at 21:00 o'clock at the latest.
Read more about Restaurant Fauna in Aalborg (Danish)…