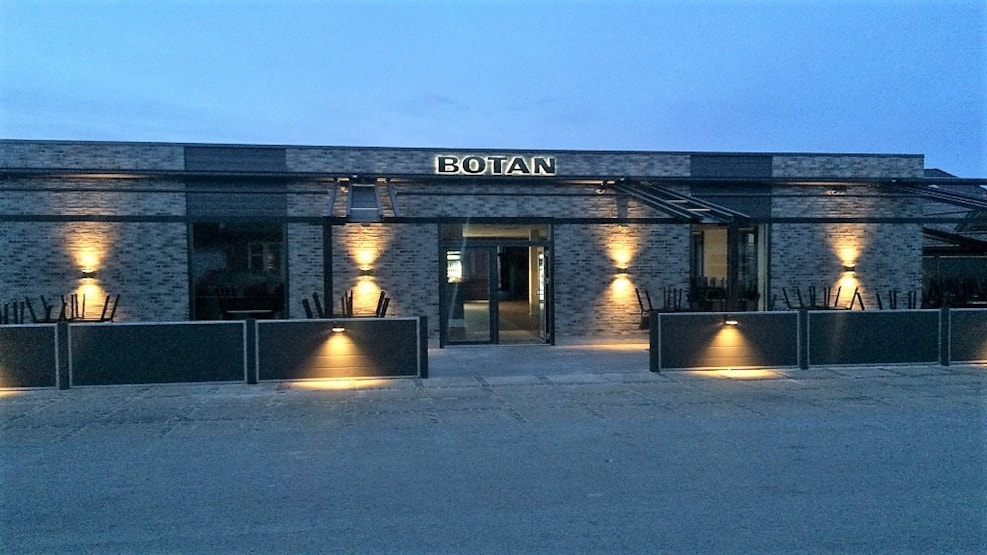 Restaurant Botan
You can visit Botan as a youngster, adult or as a family and enjoy their delicious foods in nice surroundings. Here, more than 200 persons can be seated. 
Restaurant Botan serves a large variety of dishes - caféburgers, steaks and pizzas and you can combine them with accessories for everyone's taste. 
During the weekend, a buffet is served. Further, the restaurant has a nice playground for children. 
The atmosphere at Botan is cozy and created for the days during which you want to enjoy a nice meal - and not cook yourself.