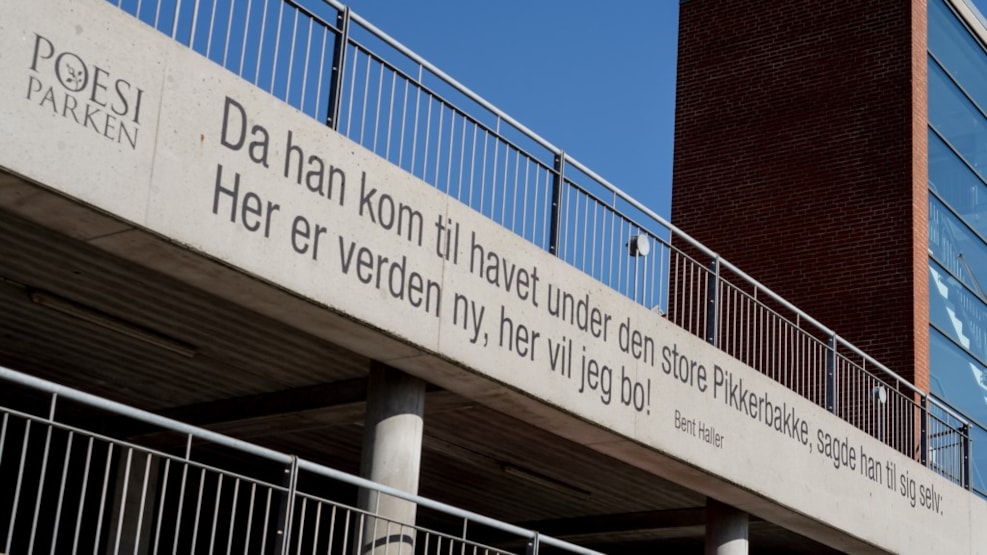 The Poetry Park in Frederikshavn
Welcome to Denmark's only Poetry Park - located in Frederikshavn.
The poetry park in Frederikshavn is poetry, verses and quotes around Frederikshavn.
You can see it on gables, on buildings, on stairs, on the tiles in the pedestrian zone and many other places.
We are talking about culture at eye level - poetry in Frederikshavn.
The poetry park is dynamic and grows through dialogue with the city's citizens and sponsors.
The poetry park creates joy and evokes smiles on the lips.
The works create disturbances in the urban space - and make you stop - and set thoughts in motion.
The poetry park is mainly concentrated in the center of Frederikshavn, but you can also see the work "Proud of my city" at the foot of Pikkerbakken by Møllehuset in scenic Bangsbo.
Have a very nice trip.