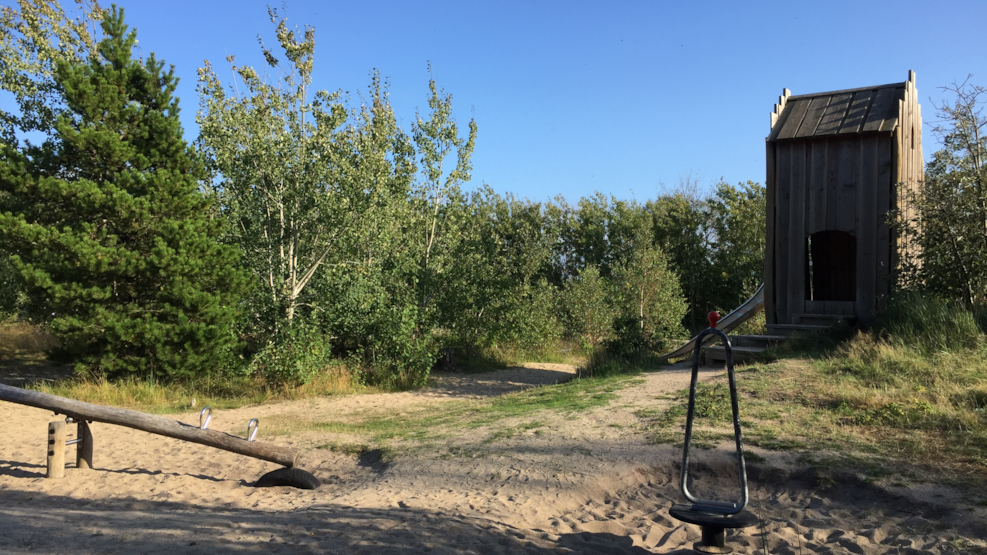 Playground at the sand buried church
Guests who park at the kiosk at the sandburied Church will now be greeted by a new church tower jutting out of the sand.

This tower is however (unlike the original) made ​​of wooden beams and is part of the new playground which the Nature Agency Vendsyssel has made next to the kiosk.

The tower is open and has a ladder up to the top where you can see out of the tower windows. The way out of the tower can be done via a chute, leading down to the other things on the playground, which include a seesaw and a swing that you can romp on.

Meanwhile, the family can sit at the newly defined tables / benches in the space between the kiosk and playground and enjoy a picnic.