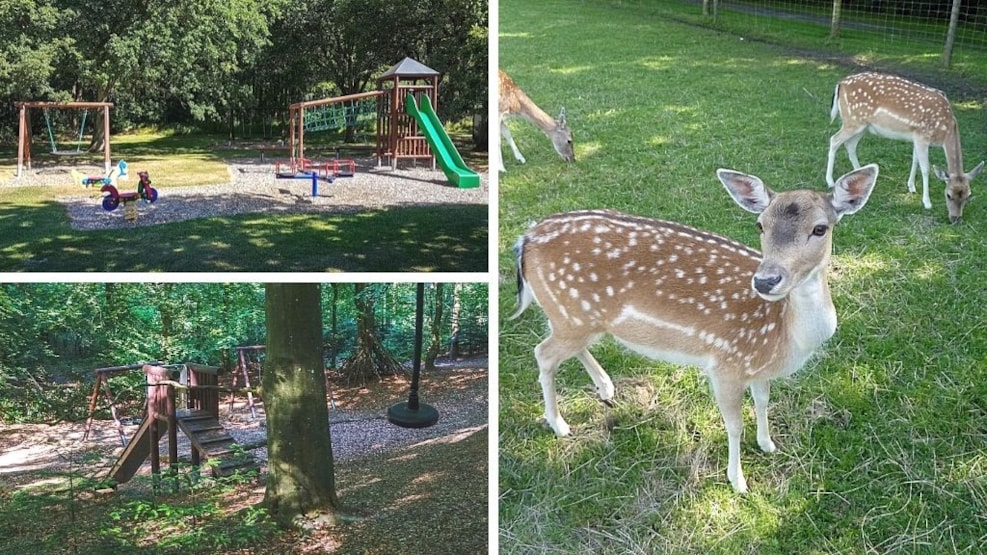 Playground at Hjørringvej, Brønderslev
The children will love the large playground that is located near the Psychiatric Hospital on Hjørringvej in Brønderslev.
When you are finished playing around the playground, you can take a walk in the beautiful natural area nearby, where you can try the nature playground, say hi to the deer and watch the beautiful carps swim around in the basin.
An area with hours of great activities for the whole family!