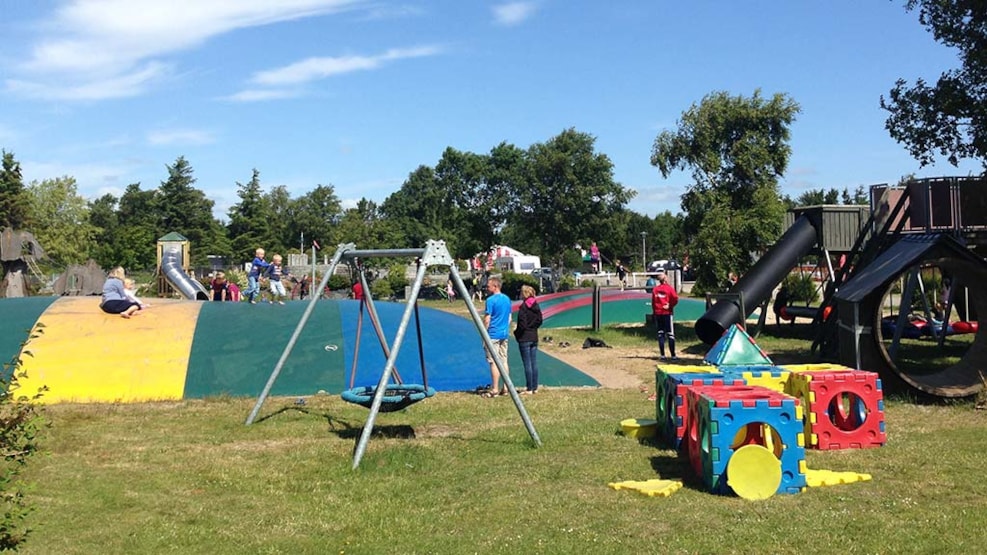 Playground at Hals Beach Camping
Wonderful playground for big and small. Climbing walls, swing sets, slides and tube slides offers amazing experiences and challenges for all kids. Pet a goat at the stables – they love a good scratch.
Bring the kids for a fun day at Hals Beach Camping's great and wonderous playground. The playground is suitable for all ages, and offers a variety of experiences, the different slides, swings, climbing walls and many great jumping pillows. The playground also offers a petting zoo with goats and their kids, who you and your family is free to pet.
Outdoor Holiday Experience
The best family holiday offers experiences for all, and that is exactly what you are going to get at Hals Beach Camping's huge playground. Hours of fun which stimulates the fantasy and sharpens motor skills. When the kids need a rest from all the challenges they can go to the petting zoo for a relaxed atmosphere among family friendly animals.
The playground is open for everyone, if you are not a guest at the camp ground, entrance will cost you 15DKK for a kid for an entire day of fun.
Read more about the Playground at Hals Beach Camping…