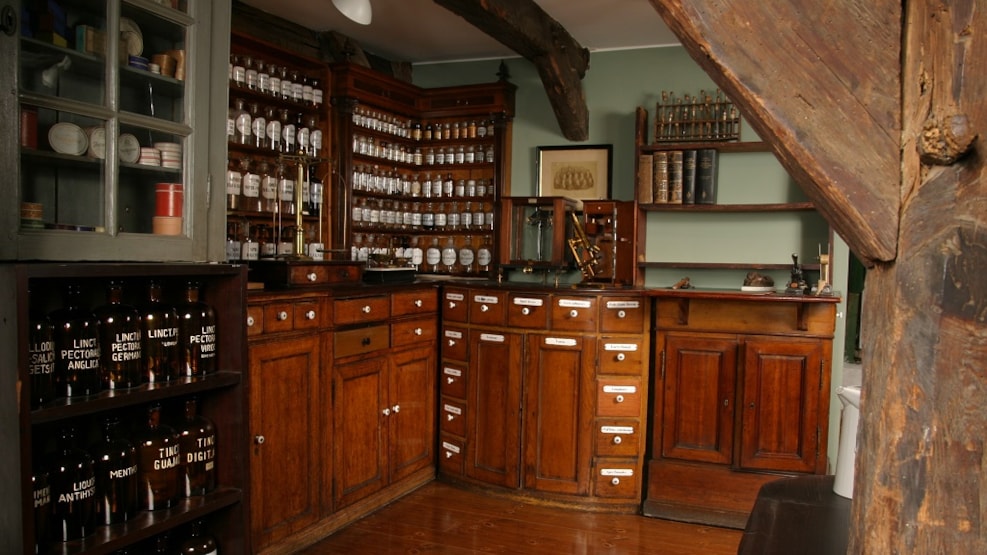 The pharmacy collection
Right under the ceiling of Jens Bangs Stenhus, a treasure trove of stories and objects from almost 350 years of pharmacy history is hiding
From 1665 up to 2013, the Svane pharmacy occupied the ground floor of the impressive stone building, and throughout all these years the pharmacy put pots, furniture, discontinued medicine, and old instruments up in the attic. This attic has now been converted into a museum, where you step into the old pharmacy and experience standing among counters, bureaus, and other pieces of furniture.
The unique collection can be experienced on selected days on guided tours.
Read more about the Pharmacy Collection and book your tickets for the tour here.