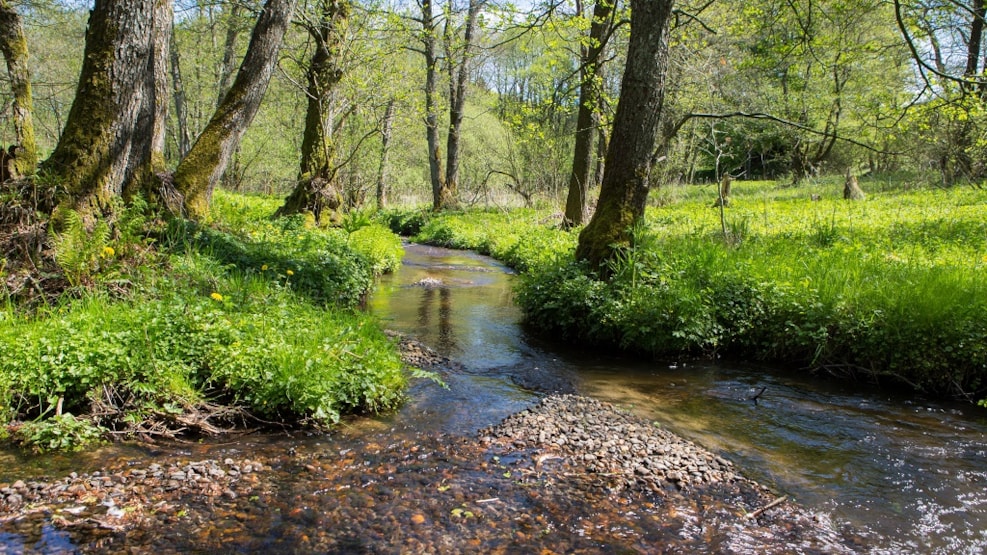 Pajhede Forest and Nymølle Brook
Pajhede Forest is located just south of Søheden Skovkompleks in the northern part of the Jyske Ås, and lies in the heart of the most beautiful scenery of Northern Jutland.
During World War II, two German planes crashed in Pajhede Forest. Both of them crashed so deep into the soil of the forest that one of the pilots simply disappeared, while the other pilot released his parachute, yet he was found hanging lifeless in a tree. (Source: Nordjyske)
In Pajhede Forest you will find both lakes and creeks. One of the creeks is called Nymølle Bæk. Nymølle Bæk was declared a preserved creek in 1964, since the creek area holds exceptionally many different types of nature: Swamp, meadow, beech forest, springs and founts, heath and pasture, streams and small lakes. Nymølle Bæk flows into the stream of Voer, which is well-known for its population of sea trouts. As you walk along the creek you might be lucky enough to see the small trouts that quickly swims and hides. Angling in Nymølle Brook is not allowed.
See an old brochure of the preserved area Nymølle Bæk (Danish)