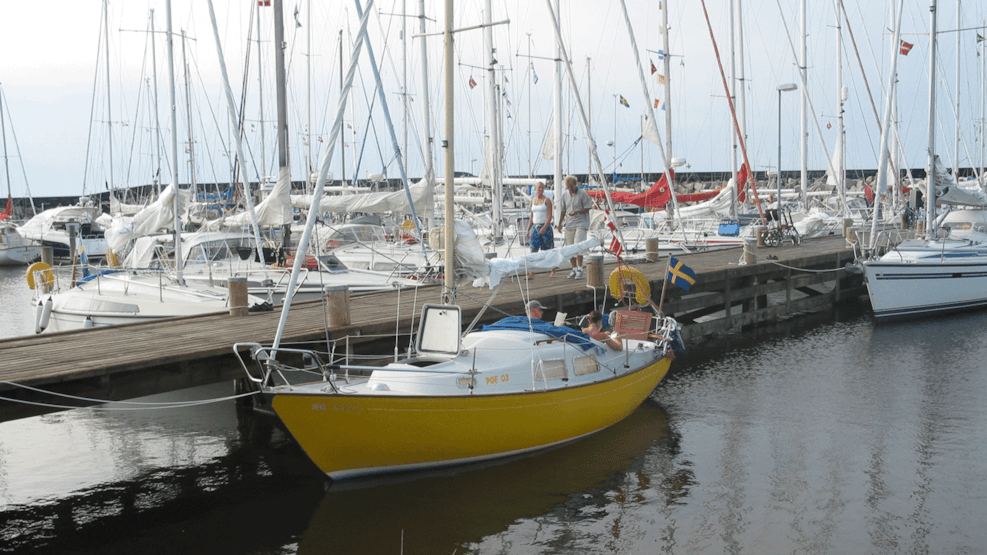 Østerby Havnemole
Østerby Havn is a fishing and yachting harbor that can be navigated by ships of 50x12 meters with a max. draft of 3.5 metres.
The port was started in 1905 and expanded in both 1933 and 1983.
The fishing harbor at Østerby Havn is a well-developed harbor with approx. 20 native wooden and steel ship cutters that annually land approx. 25 million kroner.
At the harbor there is the possibility of unloading fish. There are 2 cranes set up for unloading fish - intended for boats that do not have cranes on board.
The fishing harbor is located in connection with the commercial area of the harbor where, among other things, Læsø Fiskeindustri A/S, Østerby Shipyard ApS and Østerby Vodbinderi ApS are domiciled.
Østerby Havns Marinaen was inaugurated in 1983 and has room for 220 boats.
In the marina there are 5 jetties, where there is electricity and water on all the bridges.
There are good shopping opportunities in connection with the marina.
There are also toilets and showers at the service buildings at the marina.