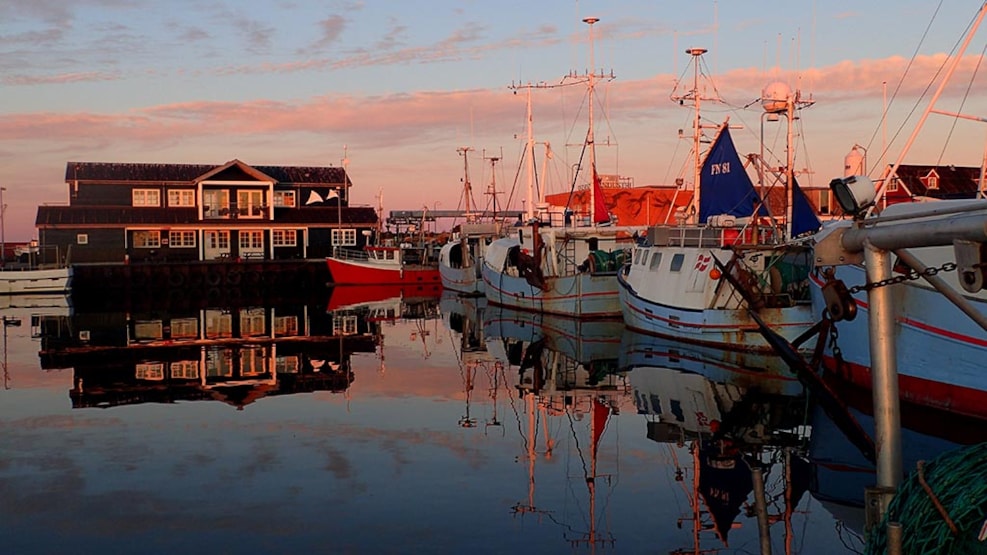 Østerby Havn
Some say that you experience the most beautiful sunset at Østerby Harbor! Come and see for yourself
At Østerby Harbor there is always activity. The fishermen sit on the quay and fine their nets, ice is driven to the cutter before departure, and when the blue fishing cutters come in after the fishing, there is a rush to unload the catch. The boxes are thrown up on the quay, and a moment later the truck comes from Læsø Fiskeindustri and picks up the super fresh lobsters.
Here is everything that belongs to a fishing port - shipyard, seiner, ship electrician, smithy, rescue station and of course a grocery store, inn and restaurants as well as a fishmonger.
The older fishermen also come to the harbor, where they have been moving all their lives. A bit joking, but lovingly their local is called "the university". Here are certainly also many wise considerations over life.
The harbor dates from 1905 and since the mid - seventies, fishing has been concentrated on Norway lobsters. Læsø Fiskeindustri is today one of the world's largest exporters of Norway lobsters.
Try to get up early one summer morning, take a walk to the harbor and look out over the ocean when the cutters come home. If you are lucky, you can get involved in a little talk with the fishermen.