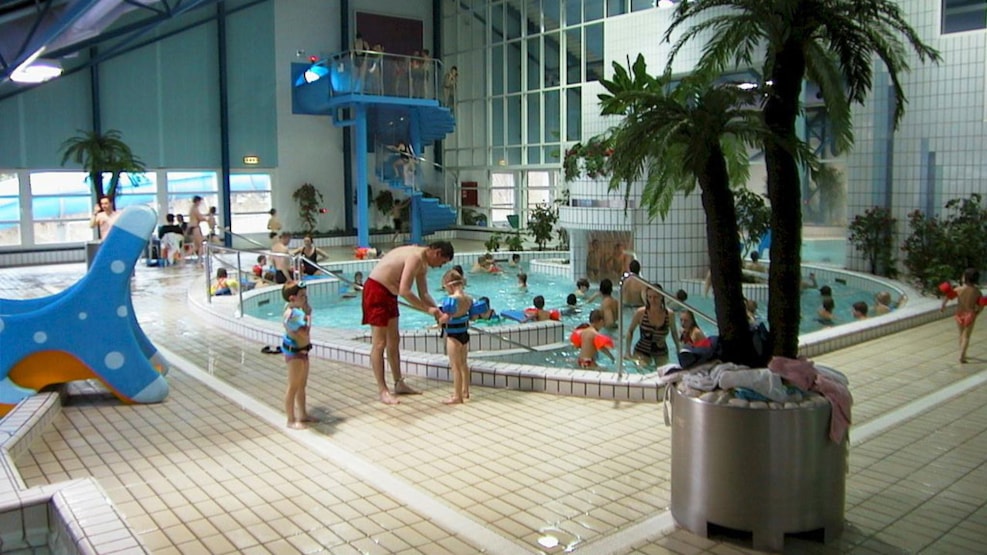 Nørresundby Idrætscenter - Svømmeland (Swimming Centre)
Whether you want to have fun, get some exercise, enjoy the heat of the sauna – or a combination of them all – Svømmeland is the place to go. The swimming centre is a favorite among the locals all year round!
Svømmeland offers you a large variety of water facilities and activities. Go for a swim in the 50 metre pool or jump head first from the 1 or 3 metres diving boards. All adults (over the age of 18) are invited to enjoy the Aqua-relax area, which includes a hot water pool with massage nozzles, a disability lift, a bio sauna, a regular sauna, a cold water bath, an outdoor Finnish sauna and wellness.
And for the children? Svømmeland has an area dedicated to children and their parents, the Aqua-fun area. Here you'll find a family pool, two children's pools that are 30 and 50 metres deep, and a 46 m long slide. In other words, there is plenty of things to have fun with for the whole family. 
Aqua-fun closes at 7:30 p.m.
Ticket sales close 45 minutes before closing time.
Read more about Svømmeland near Aalborg…