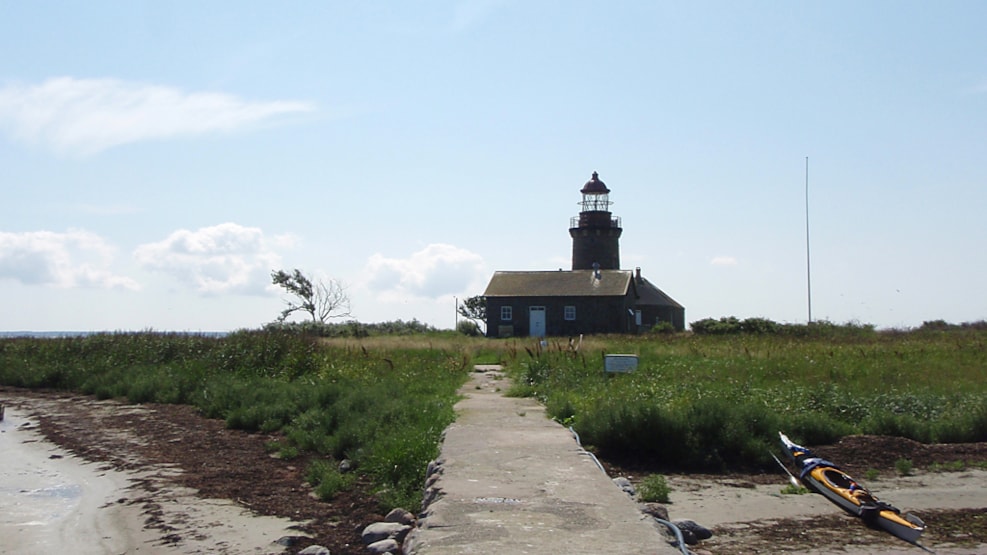 Nordre Rønner Fyr
On Spirholm, a remote island about 8 km north of Læsø, the 18 meter high Nordre Rønner Lighthouse stands.

The lighthouse was built in 1880 and is built of granite from an excavation plant on the island Hirsholm, the same granite source that was later used to construct Hirsholm Lighthouse.

Today, the island has no permanent residents, but when the lighthouse and the associated four-man residence were built, the island housed three families whose children were taught by a posted teacher.
The island also offered enough space for a couple of cows, so the families were self-sufficient with dairy products.

The lighthouse was automated in 1963 and then the last settlers left the island.