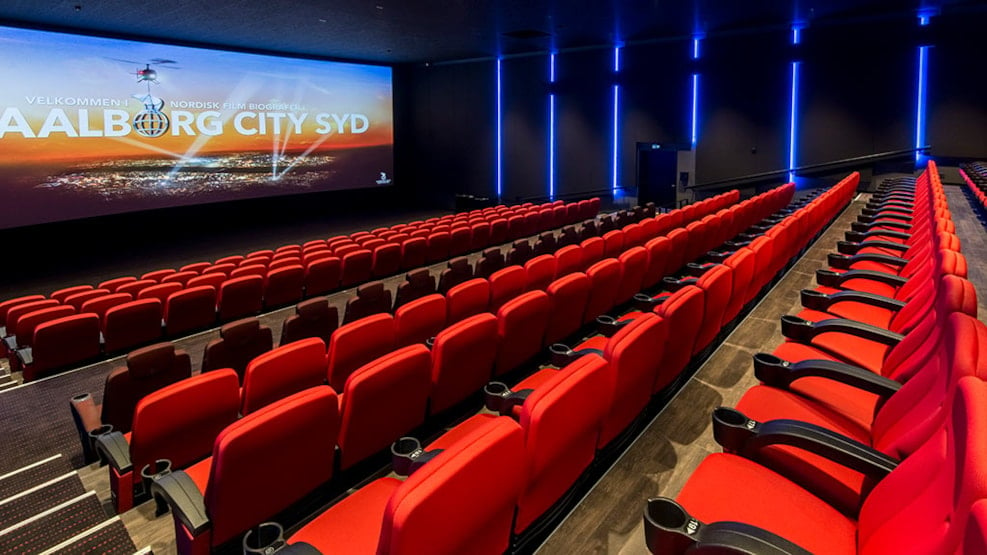 Nordisk Film Biografer Aalborg City Syd
NF Aalborg City Syd is the newest movie theatre in Aalborg. It has six different theatres and is handicap-friendly. It is part of 'Shoppen', so there is also free parking.
The new cinema has some of the finest, newest equipment available, so you can look forward to a great movie experience. Every other Tuesday, there is "babybio", where you can bring your infant and toddler-aged children for a family-friendly movie experience.
The ticket prices are between 95-115 kr. but can vary depending on the length, the title and if it is 3D. 
They open 30 min before the first showing and closes at 20.30.
Read more about Nordisk Film Aalborg City Syd (in Danish)…