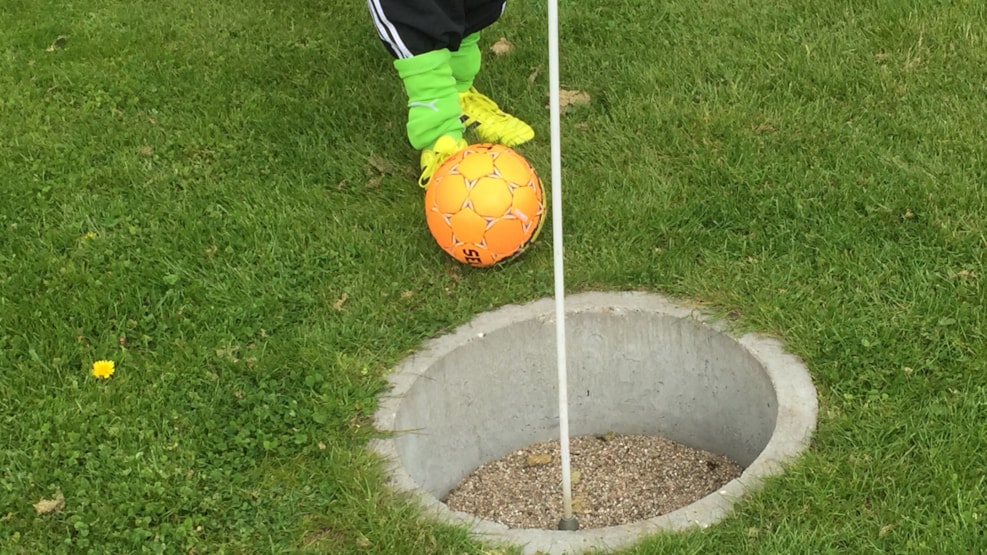 NaturligLeg - Eventcenter
In Naturliglegs Eventcenter you can challenge your friends and family in fun activities such as Paintball, Bumperzturnament or footballgolf – or you can use the afternoon at the amazing playground.
In Kongerslev, south of the Fjord, you can let loose and have an active vacation on full blast. Here you will find the ultimate playground for both children and adults-
The Eventcenter NaturligLeg offers etc.:
- Football golf - which is a combination of golf and football. The goal is to use the fewest kicks to get the ball in the 18 holes.
- Paintball
- Lasergame
- Permillehockey – where you play hockey with glasses that makes the world look like you are alcohol affected
- Bumperz and crazyfootball
For the smaller ones, NaturligLeg have a huge playground with etc.:
- Bouncing pillow
- Swings
- Slides
When you need a break from the playing and you need a new tank of energy, you can go to the covered terrace. Here you can light up the barbeque and enjoy your packed food.
Fun and games at Naturligleg in both sunshine and rain
With the covered terrace and both indoor and outdoor activities, the weather or the season is not an excuse to quicken the pulse and get a smile on the lips.
Read more about the Eventcenter NaturligLeg in Kongerslev and book tickets or follow NaturligLeg on Facebook...