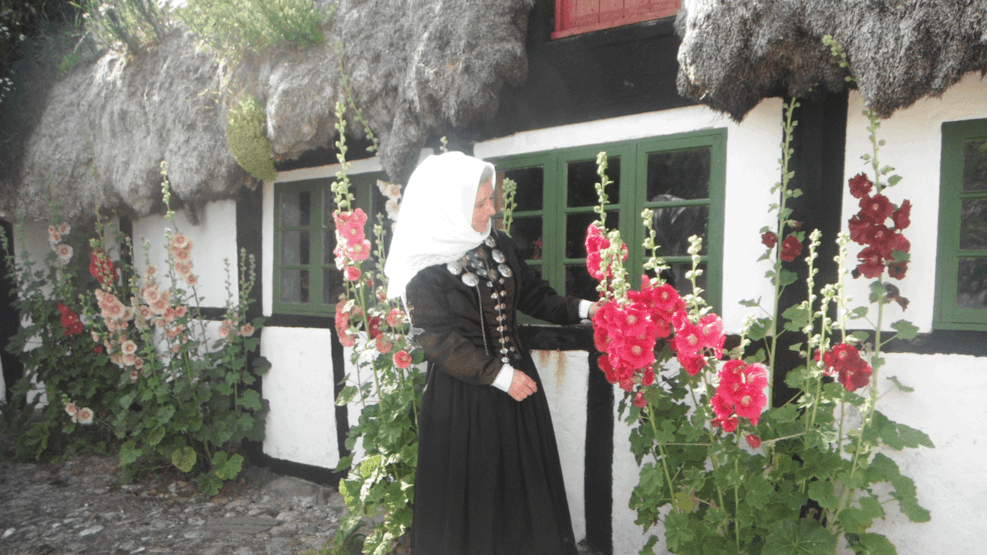 Museumsgården
4-length seaweed from the 1600s.
Large parts of the wood construction of Museumsgården clearly reveals their origin wreck timber from ships that were stranded on the shores of Læsø.
The seaweed roof, however, is the most characteristic element of the traditional style of building in the island of Læsø.
The oldest part of the roof as well as the building itself date back to the 17th century.
The last post mill of the island was preserved and is now to be seen in Læsø Museum.