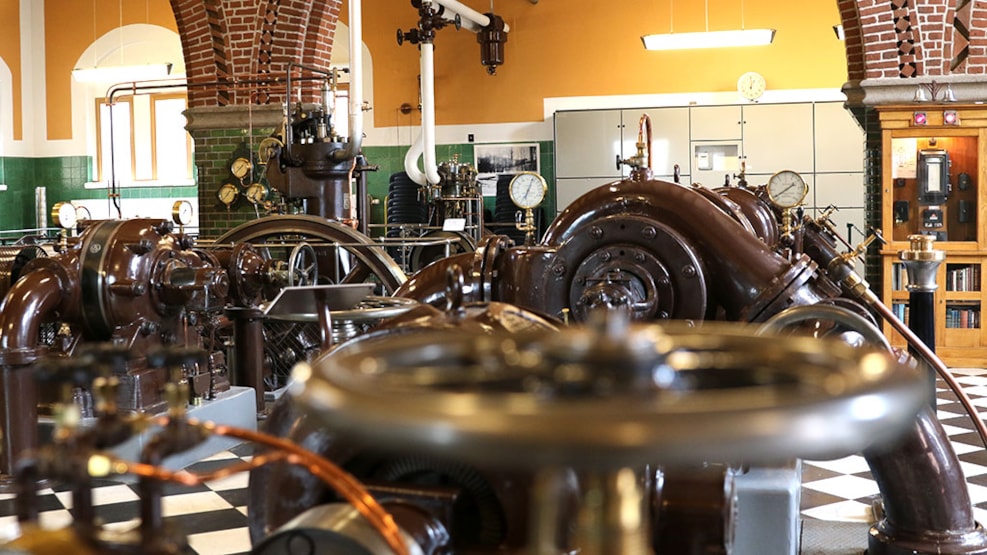 The Museum of Water Technology
At the Museum of Water Technology, you will find steam boilers and pumps from 1893 and forward. The Museum of Water Technology in Aalborg has intact installations which have worked for many years.
Part of the waterworks building dates back to 1854, when the waterworks were built. The main building was built in 1907 in a distinctive style where the tower has embrasures. The building was drawn by the architect Hother August Paludan (1871-1956).
The oldest preserved machine in the museum is from 1893. Among other things, there are also steam boilers, oil engines, electric pumps, measuring instruments, switchboards, and much more.
Read more about the Museum of Water Technology in Aalborg (Danish)…