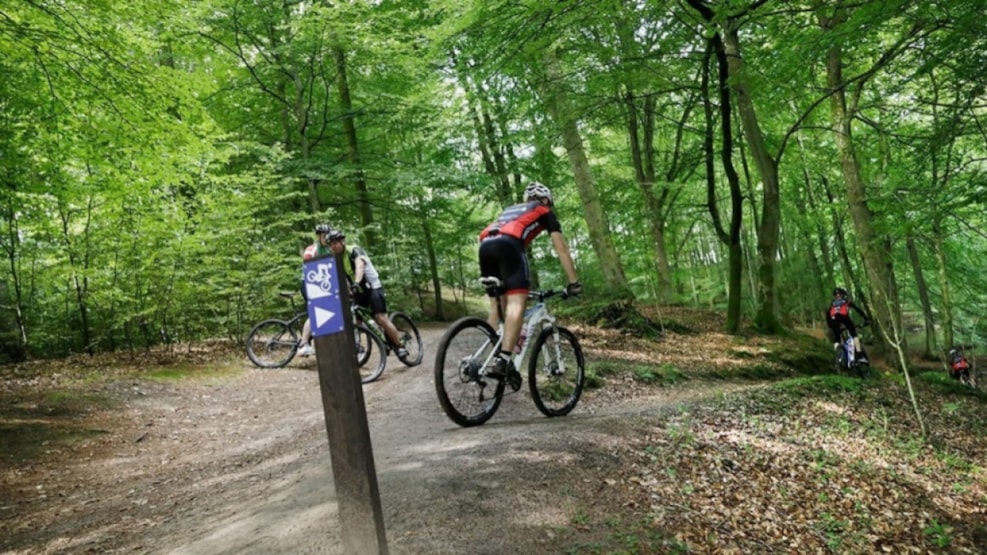 MTB: Sæbygaard Forest in Sæby - 5,1 km
In the Sæbygaard forest there is the opportunity for a really exciting and fun trail.
The MTB track in Sæbygaard Forest offers challenges for both lightly experienced and experienced mountain bike riders. The trail is 5.1 km long and in some places is divided into two passages - white arrow for all and red arrow for the tanned. Several bridges have been established on the trail. A fast track with a good flow.
LEVEL: Too lightly rehearsed.
DRIVING DIRECTION: The track is run counterclockwise.
STARTING PLACE: The parking lot at Skovlyst.
GPS TO START: N 57 ° 20.315 'E 10 ° 30.374