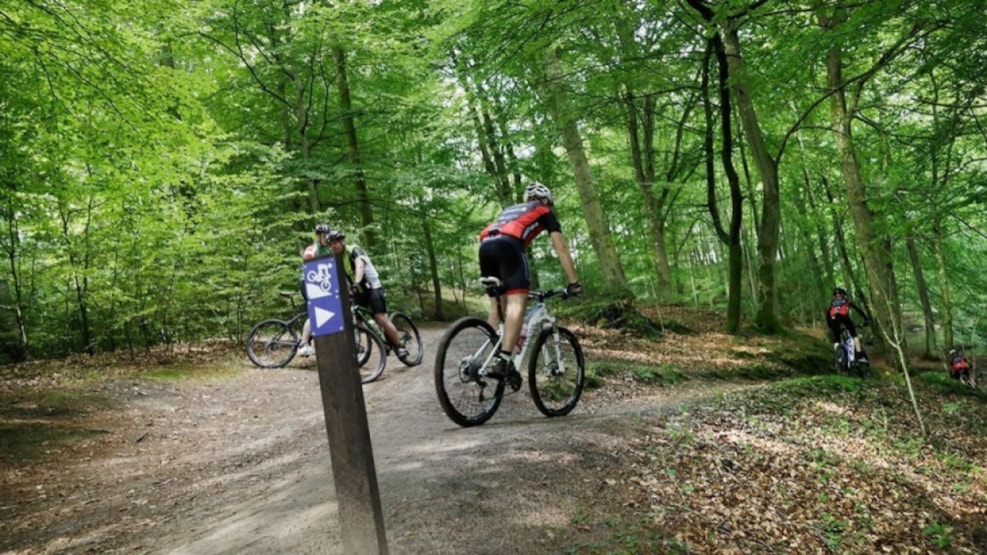 MTB: Østervrå - 4,5 km
The Østervrå trail is built by volunteers from Østervrå MTB - most of it in 2018. The trail is just shy of 5 kilometers in length and is still being constructed. As such, when driving on the trail, you may encounter parts under construction, so best keep your eyes open!
All are welcome on the trail and the route is classified as "blue" (easy)
The first part of the trail is owned by the municipality, whereas the part going through the "woods" is privately owned. The forest-trail can however be enjoyed over and over.
If you are new to the mtb-scene, you might want to repeat the first part of the trail for a few rounds, in order to acclimate yourself. In order to do so, leave the trail where you first encounter two-way cycle tracks.
Driving Direction: The trail must be driven counter-clockwise.