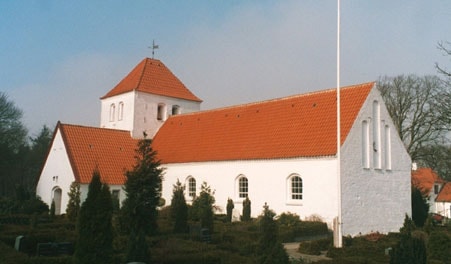 Mou Church
Mou Church is one of 10 Lutheran churches, which you can find in Lille Vildmose. Like many other, Danish churches, Mou Church boasts a beautiful, versatile history with furnishings dating back to the 1600s.
Like many other churches, Mou Church has a mix of furnishings and furniture, which has been gradually gifted the church. The church itself was built in the early half of the 1400s, which an extension built in the 1700s. The crucifix is estimated to be from the 1500s.
Much of the church's furnishings were renewed around the 1630s. The pulpit, candlesticks for the communion table, baptism dish and bronze figurines of the Virgin Mary and John the Apostle can all be dated back to around this time. The antique organ is from 1894, and was restored in 1970, where an organist advised against getting a new one.