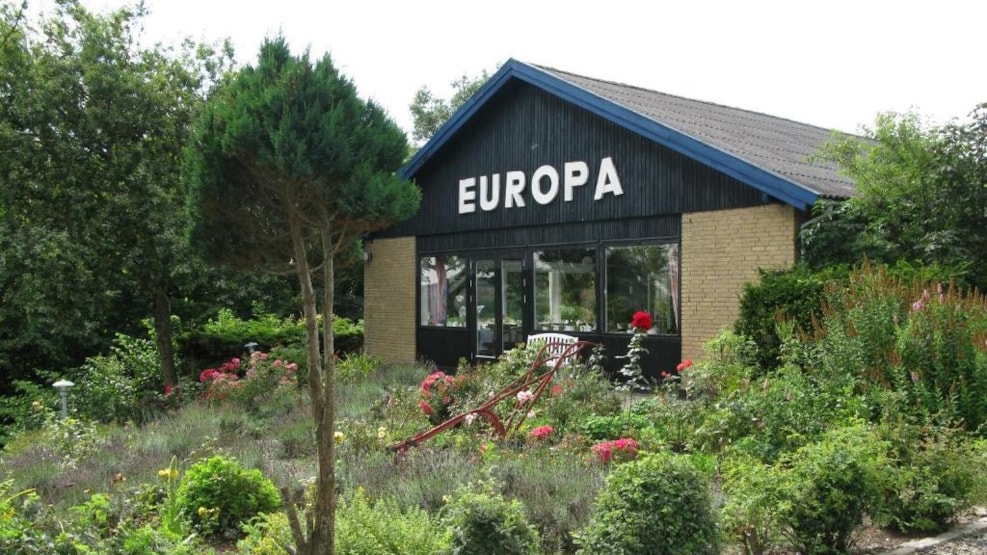 Motel Europe
Cozy little roadside hotel right between the nature of Rebild and the citylife of Aalborg
Motel Europe is located in the heart of Himmerland and has above 5 acres of land, whereby there is rich opportunity for hiking in the green. Theres also good chance of a relaxing lie-down on the terasse or in the botanical garden.
Motel Europe has since its founding in 1984 been led and owned by Berit & Steen Rytter Porse and there is a familiar and nice tone at the hotel. There purpose is for guests to feel home in an relaxing atmosphere.
In the restaurant, you will find the hotels most beautiful panoramic outview of the land, where you can sit and enjoy the view whilst dining. There is a home-y feel to the restaurant where everybody is received and served with a smile. The ambitions are high and wishes, that every single person visiting the restaurant leaves with a  good and full feeling in the stomach, and hopefully comes back a second time.
The restaurant is open daily from 7 to 9.30 am, and from 5 to 9 pm.
Daily offers are:
Daily special 1 dish: 70kr (9.4 €)
Daily special 2 dish: 108kr (14.4 €)
The menu is shifting according to season to always provide fresh and seasonly accostumed goods.