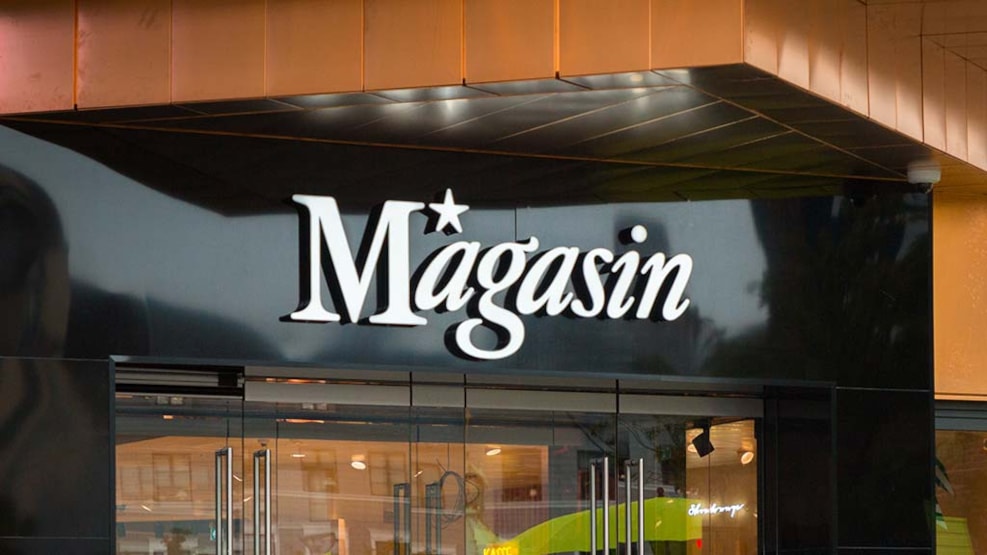 Magasin
Let your fashion dreams come true with exclusive beauty products and the most trendsetting fashion brands for women, men, and children - even with a personal shopper, who understands how to highlight your best features!
The fashionable shopping centre Magasin has returned to the heart of Aalborg, located perfectly within Friis' shopping mall and with its own entrance from the street. Here everything is ready for you to go all in and make your fashion dreams come true. With the most popular and latest fashion brands in both women's- and men's departments, you can be sure to be ahead. Likewise, the beauty department offers the most exclusive brands - including brands that you can only find in Magasin. Additionally, as a unique way to help you find or develop your personal style, you can book a personal shopper for free - and thereby wave farewell to mistakes in purchasing!
Sophistication and luxury - both for women and men
In the fashion department, there are brands for every taste, regardless of your preferred style, it is the most innovative and trendsetting designers who contribute to the selections. In the women's department, you will find brands such as By Malene Birger, Rabens Saloner and Baum und Pferdgarten, and additionally younger brands such as Second Female and Mads Nørgaard. In the men's department, the classic look is presented in brands such as Tommy Hilfiger, Polo Ralph Lauren, and Eton, while the younger hippie look can be found in the super-modern brands such as Acne Studios, Norse Project, Les Deux and Wood Wood. 
Beautymekka - with luxury brands you only find in Magasin
The grand beauty department offers pure indulgence for your skin and beauty with a long series of luxury brands. Go exploring in brands such as Marc Jacobs, Nars and Benefit - and the French beauty paradise Sephora, which you can only find in Magasin. Wonderful scents and colors match the various seasons and needs of the year and offer unique looks and beauty tips for all skin types and complexions.
Book a personal shopper and find your unique style - for free!
As always Magasin has an excellent capability to put the customer in the centre. Therefore, they offer the opportunity to book a personal shopper, who will help you find the right style and the outfits, that highlight your specific style and best features - while staying within your budget. This guidance applies regardless of whether you are shopping for presents, beauty products, lingerie, women's clothing or men's clothing. With the help of an expert, you can in the future buy the products that are best for you and avoid expensive mistakes.
Magasin has a whole staff of personal shopping-specialists, both men and women, who are ready to help you!
Home interior in beautiful design - and tempting deli
The shopping mall of course also offers a large selection of exclusive home interior, for you to style your home with the newest fashion trends. For this, there is also a smaller selection of relevant books, paper, and electronics. Additionally, as a finishing touch, you can buy specially selected deli, which you can enjoy when you get home. Perhaps choose between e.g. delicious coffee beans, tea-products, spices, Licorice by Johan Bülow, and irresistible chocolates in different variations.
Crispy salads, delicious bowls and cold-pressed juice for the healthy break - 100% organic!
Grab a well-deserved shopping break in the middle of the shopping malls beautiful departments. The Århusian concept Green Neighbour has moved along with Magasin to Aalborg and offers a wonderful break, in which you can choose between delicious bowls, crispy salads, or super healthy cold-pressed juices. All of this is of course 100% organic. With Green Neighbour, you can thereby also care for your beauty while you relax!
Read more about Magasin here (in Danish).
Follow Magasin on Facebook and Instagram and buy online via their webshop.