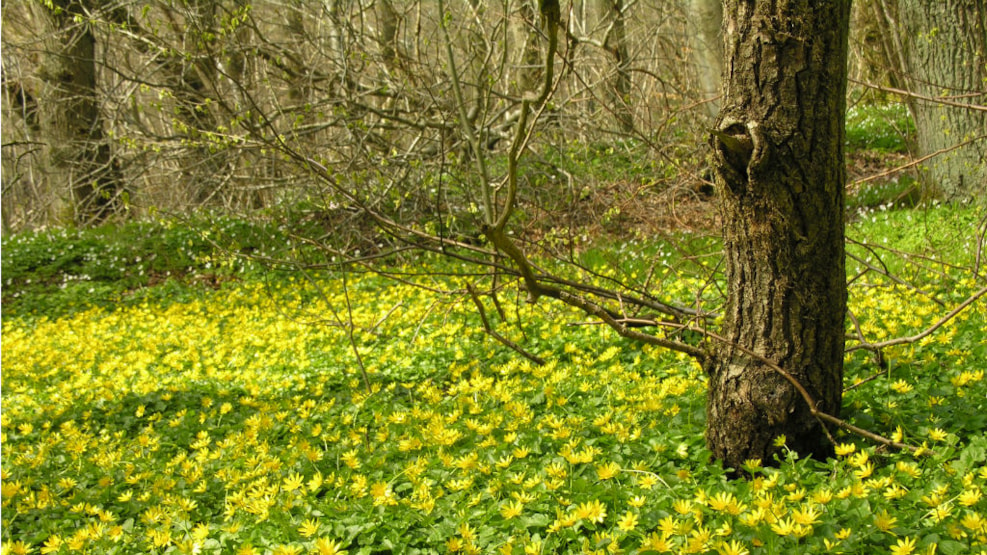 Lundby Hills - camp site
In the first half of the 1900 century, Lundby Bakker (Lundby Hills) was a pasture and heather area. Today the area is pure forest.  Lundby Bakker is strongly hilly with small deep clefts and steep cliffs. The highest points are Asbjerg and Risbjerg which are 73 and 83 meters. From here you will have a beautiful view over Himmerland.

The area contains a fireplace and 4 shelters with room for 20 people. However, there are no access to water and toilet.
Since the 1800 century, Lundby Bakker has been a popular excursion spot. Today there are many activities as for instance role playing, mountain bike and the yearly "Lundby Run".
People interested in mushrooms will find many mushrooms in the area during autumn.
The area around Lundby Bakker and Lundby Krat was preserved in 1960.