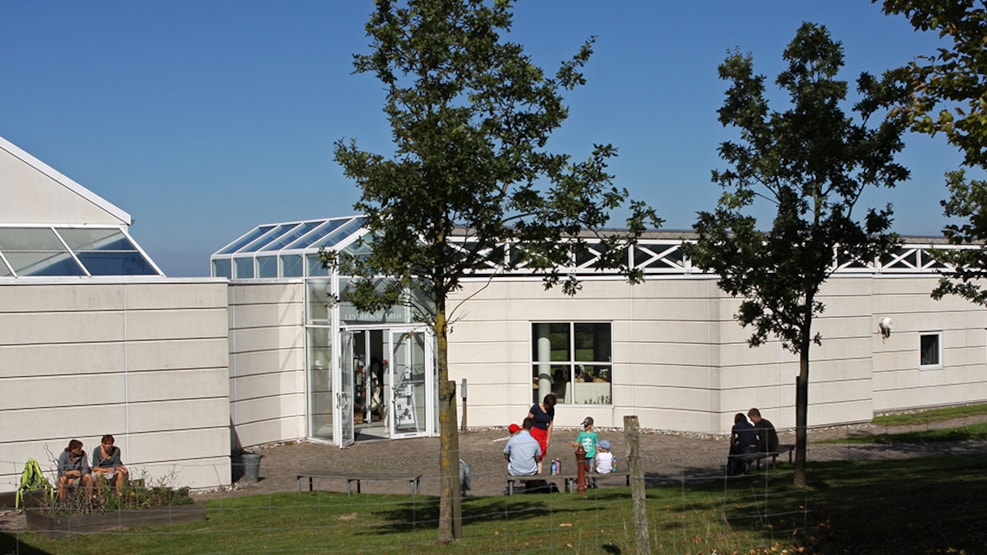 Lindholm Høje - Venue
On a hill with a beautiful view of the Limfjord and Aalborg, you can find Denmark's largest Viking burial site. Combine your next meeting with a historical walk back to the Viking times
A trip around the many impressive rock compositions and fire pits combined with a visit to the museum will give you a real impression of what the Vikings that used to live at Lindholm Høje were like and how they lived. 
Conference and meeting facilities
You can host your conference or meeting in the historic setting of Lindholm Høje in what is known to the locals as Northern Jutland's most beautiful lecture hall. There is also a number of other meeting rooms at Lindholm Høje that can accommodate both small and large meetings. All the rooms are equipped with modern AV technology, projector, microphone, free Wi-Fi and much more.
Restaurant and café
Lindholm Høje has its own café, Café Lindholm. Here you can enjoy delicious gastronomy from the Nordic cuisine, made with the best produce. The plating is simple and the preparation is traditional, which gives you the full experience of the dishes that are based on seasonal produce and Nordic technique. At the edge of the forest with a beautiful view of the Limfjord, and the burial site in its backyard, Café Lindholm can create a completely unique setting for your conference.
Accommodation
Lindholm Høje does not offer accommodation.
Other possibilities

There is free parking, and if you choose to host your meeting at Lindholm Høje, you will be granted free access to the museum where you can spend your breaks exploring the exciting Viking times.
If you wish to know more abour facilities and possibilities at Lidnholm Høje, you can find it here...