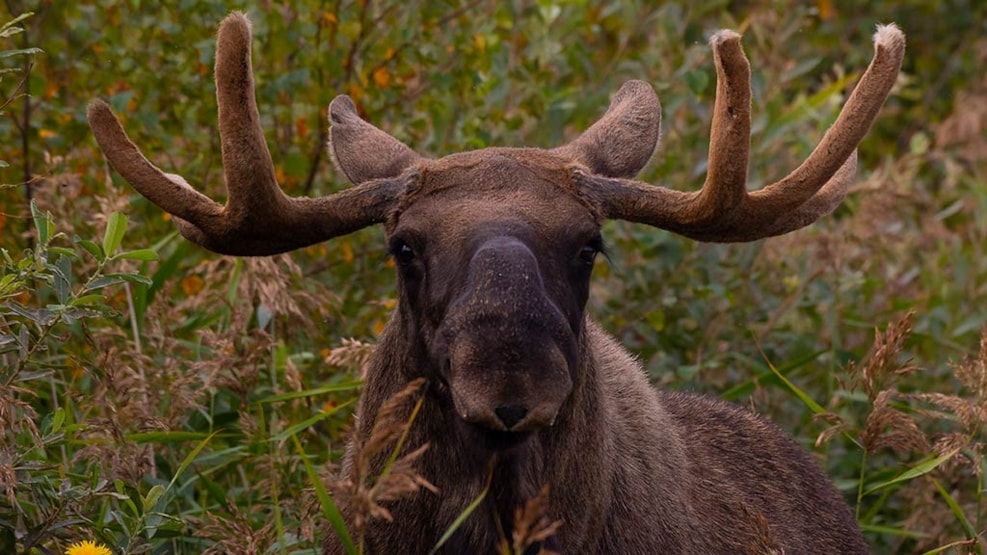 Lille Vildmose Visitor Center
Lille Vildmose Visitor Center offers exciting, interactive exhibitions about the nature and culture of the marsh. Throughout the summer there are various events and tours for children and adults.
In the exhibitions, you can learn more about why the marsh is one of the oldest landscapes in Denmark, about man's relationship to the marsh over time and get to know the marsh's animals and plants better. In the center's own cinema you can watch various nature films, and try to fly the eagle simulator.
The exhibitions are divided into four parts:
The creation of the marsh
The marsh and its people
The plants and animals of the marsh
Experiences in the marsh
When you buy access to the center, in addition to the exhibitions, you will also get access to the nature playground, Vildmosegaard, the park, the shelter area, the wild boar fold, the lunchroom and the lookout tower.
Experience the Nordic giants
Experience Lille Vildmose Visitor Centers innovative dissemination area with the Nordic Giants - eagle, crane, wild boar, red deer and elk. Using your senses, it is possible to go on an exciting adventure into 'The Wild', for example to the top of the Tower of Death. An exciting and educational experience for guests of all ages.
Tørvetoget (The peat train)
Smalsporsbanen (The narrow-track railway) is approximately 750 meters long and covers the area from Møllesøgaard, the platform at the center, to the railway stop at "Birkesø". The locomotive and the carriages, which together make up what we know as Tørvetoget, were built by the volunteers at Remisen in Dokkedal, and the train ran its first trip on 24. June 2012. The train runs with the center's guests on all weekends and holidays.
The history of Lille Vildmose Visitor Center
Lille Vildmose Visitor Center opened in 2006 after being underway for almost 10 years and in 2007 the marsh was made a protected area. This makes Lille Vildmose Denmark's largest nature conservation area. In 2016, the center was able to celebrate their 10th anniversary, and moose were imported from Norway, to reintroduce them to the marsh once again.