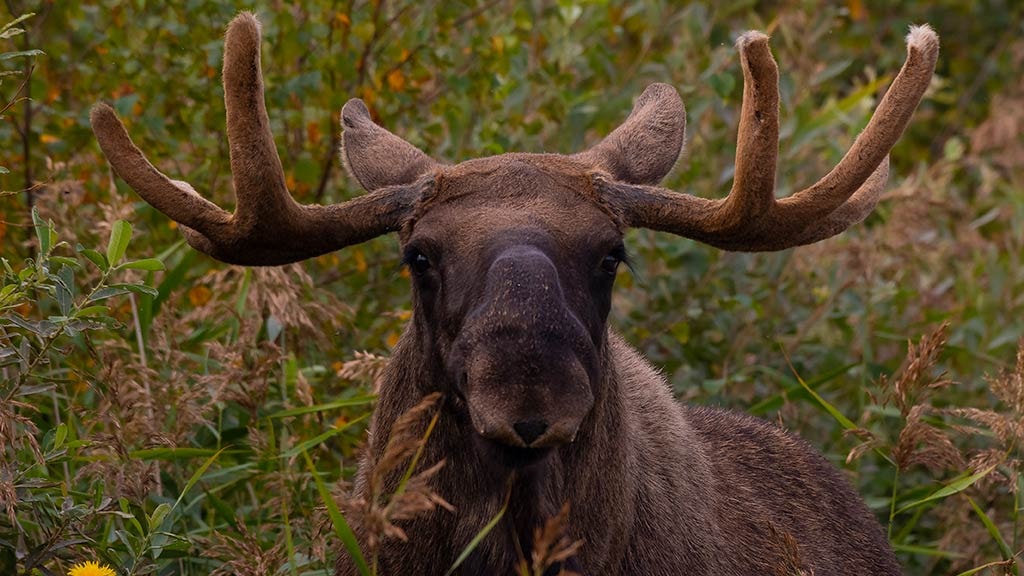 Lille Vildmose Visitor Center
Lille Vildmose Visitor Center offers interactive exhibitions for kids and adults about the marsh's nature and culture. Watch a movie in the cinema, fly in the eagle simulator, or play in the playground.
Exciting exhibits
In the exhibits, you can learn more about why the marsh is one of the oldest landscapes in Denmark, people's relationship with the marsh throughout time, and learn more about the animals and plants in the area.

The exhibits are divided into four parts
- The birth of the marsh 
- The bog and the people
- The plants and animals of the marsh 
- Experiences in the marsh 

It is also possible to produce and see live pictures from cameras mounted in the unique forests, Tofte and Høstemark as well as Toftesø. You can also see the plants and small animals from the bog in the exploratorium. Finally, there are a number of events taking place at the center, for example guided bus tours.

Need a meal before exploring?
Should you need a refreshment or a meal before you go exploring in the bog, Café Soldug is is located in the Visitor Center where you can find light courses, desserts, grill, and open face sandwiches.
Read more about Lille Vildmose Visitor Center…