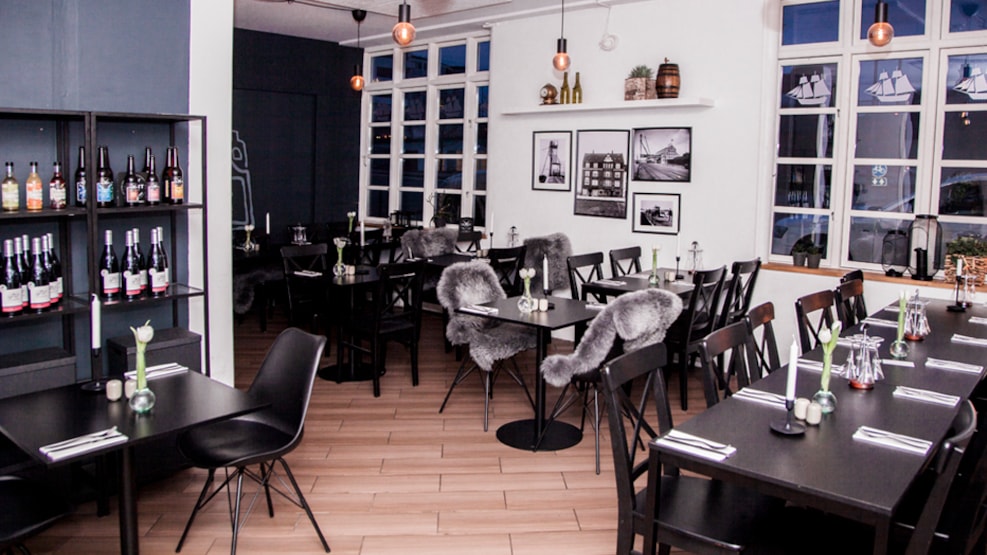 Lille Nyhavn
When you get comfortable at Lille Nyhavn, you will surely be met by informal atmosphere and high spirits. On the walls in the restaurant, you will find decorations depicting the history of Aalborg and Nørresundby, which will keep you occupied while they prepare your meal in the kitchen from scratch using only local produce.
However, there is nothing informal about the sizes of the portions. Each meal is in the `jutland´size category, meaning that you will not be exiting the restaurant with the slightest of hunger. Even though the portions are large, neither the price tag nor the quality is affected. The quality is top nudge with an affordable price tag.
Plenty of opportunities
During the spring and summer, Lille Nyhavn opens up their outdoor service area, which offers great food in great surroundings. You can enjoy the weather while you gaze out over the fjord and the city beyond.
It is not only the seating where Lille Nyhavn offers plenty of opportunities because their menu offers a bit for every single taste bud. The menu offers warm dishes, fish plates and children's dishes to deluxe open-faced sandwiches. Every Sunday, Lille Nyhavn open up their Sunday Buffet, while every Thursday they serve the Danish national dish ´stegt flæsk med persille sovs´, fried pork with a white parsley gravy.
Just next to Limfjord bridge lies the small restaurant Lille Nyhavn. The restaurant is owned by three sisters whose forte lies in cooking traditional Danish cuisine