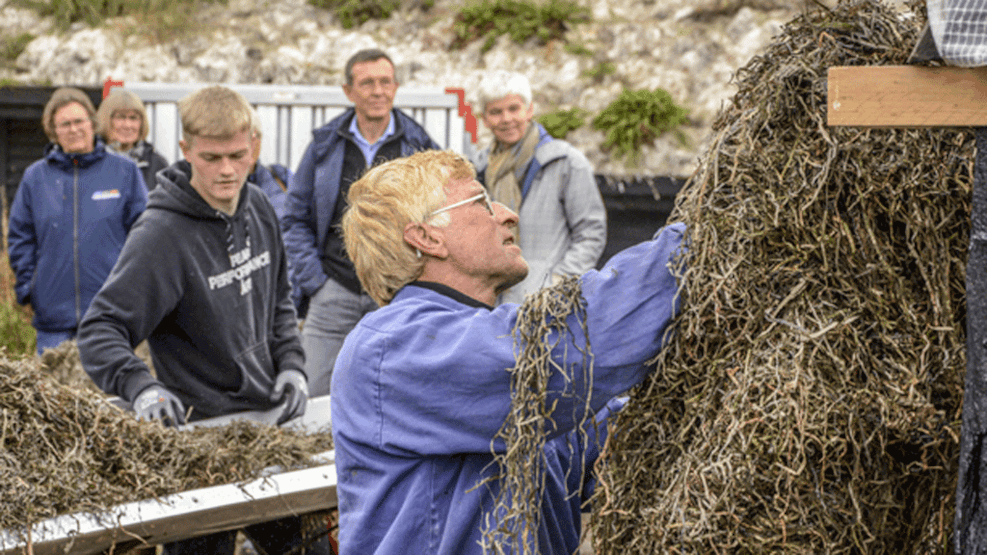 Læsø Tangtage A/S
A unique cultural heritage is preserved
Since 2008, they have worked hard to recreate the almost forgotten pliers technique from Læsø.
At the same time, one of the biggest challenges has been finding suitable eelgrass in such large quantities as a seaweed roof requires.
Click on the various seaweed houses, which play a major role in the preservation of Læsø's distinctive cultural heritage.
There are only quite a few people living under seaweed roofs today.
And Læsø's pliers technique is completely unique in the world.
It is a story worth telling and worth building on.
A rich cultural heritage sprung from a poor island community that had to use what was at hand.
And it was the women's hands that together developed the sinks that hold the heavy tongs in place.