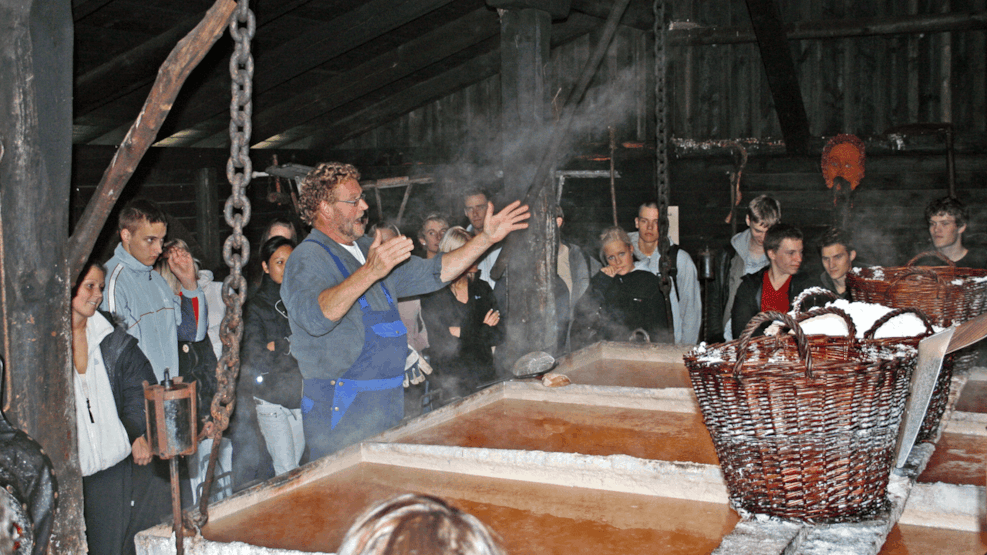 Læsø Saltsyderi
Reconstruction of a 1400s salt-water plant
Extraction of salt was the largest source of income on Læsø in the Middle Ages.
More than 1000 plants have been registered in the area.
In the salt-making hut you can experience salt-making, as it took place several hundred years ago.
The ancient technique is demonstrated and explained by knowledgeable salt makers.